Digital Accessibility Tools for Creating Inclusive Online Experiences
4 min read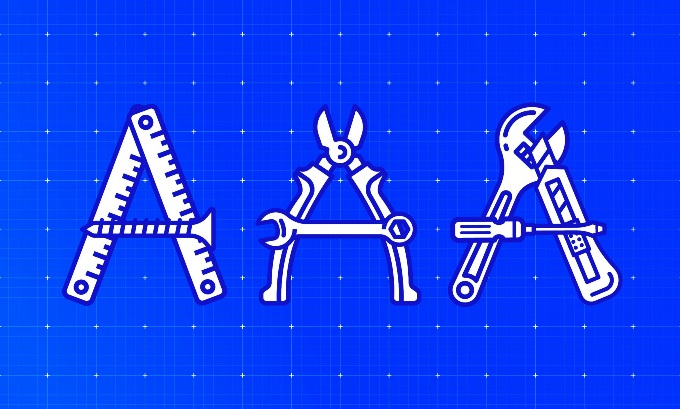 Summary: Nothing replaces an expert review by accessibility pros, but these accessibility tools can help you understand what needs to be fixed and how to maintain an inclusive online experience.
Take Proactive Steps Toward Accessibility
You're familiar with the importance of accessibility and the impact it has on the user experience of your site or app—and the potential consequences of non-compliance. Your team is ready to make inclusive digital products and keep them that way. You may have built knowledge in this area.

Accessibility experts make true compliance possible, but they don't have to do it alone. With the right accessibility tools, your team can better understand and anticipate the problems ahead, make changes themselves, speed up the remediation process, and save budget on long-term outside expertise.

Site Scanners
If you don't have the resources to do a detailed, nuanced accessibility audit, site scanners like Siteimprove and SortSite by Powermapper are inexpensive tools that quickly flag web accessibility issues, either for a single page or an entire site. They're excellent for people new to accessibility who want to anticipate the work ahead or for people who want to maintain accessibility compliance as they update their product.

Advantages
Site scanners provide basic, at-a-glance reports along with a detailed breakdown of each accessibility problem. They list the corresponding WCAG guideline and provide the reason why your site doesn't meet the requirement. They are an ideal starting point.

Disadvantages
While site scanners can instantly detect accessibility issues, they're not completely reliable. They can still miss issues and sometimes detect items that are not actual accessibility problems. Results can also be confusing and unclear. And don't forget, software can only show you technical compliance. Just because a requirement is met doesn't mean it is met well.

Tackle the simple, straight-forward problems on your own. For complex fixes, involve an accessibility expert to help manually check flags, interpret problems at hand, and propose a truly excellent solution for people with disabilities.
Browser Extensions
Browser extensions are simple to use and work directly on your site. Not only do they flag accessibility problems (similarly to site scanners), but some tools like Tota11y and WAVE by WebAim provide explanations for fixing specific problems and educational content on coding best practices.

Advantages
Browser extensions are designed to help development teams check accessibility as they work or make updates to their product on the fly. These tools are especially helpful when maintaining accessibility during routine updates and can be a great asset during quality assurance testing.

Disadvantages
If you're not a developer or don't have a technical background, this tool will be difficult to understand and not necessarily helpful. Additionally, issues and their corresponding fixes can conflict with usability decisions, putting development teams in a predicament. To meet the needs of all your users, involve an accessibility and usability expert. They can work closely together to propose the best solution moving forward.
Built-In Software Tools
Digital accessibility goes beyond your digital product itself and extends to documents, presentations, PDFs, and social media posts. Content creators have just as much responsibility to ensure all digital content and communications can be easily accessed, particularly by people who rely on assistive technology. Luckily, Microsoft products, Adobe Acrobat DC, and most of the common social media platforms have features that help people produce accessible content.

Advantages
Accessibility checkers flag obvious accessibility issues and provide actionable ways to fix them. Similarly, social media platforms like Twitter, Facebook, and LinkedIn offer the ability to add alt text to images to support inclusivity online as well.

Disadvantages
Built-in software tools have a long way to go before we can confidently trust them to help us create accessible content. Microsoft tools still require a human being to check behind any auto-generated fixes, Adobe has limitations to their remediations, and social media platforms are just scratching the surface of accessibility.

To best ensure your company is championing accessibility, establish a publishing process and/or guidelines that bake in accessibility throughout. When the entire team learns about accessibility and considers it through every step of the process, nothing slips through the cracks.
What About an Accessibility Overlay?
Don't let companies promoting accessibility overlays trick you. If they're advertising your site can be accessible in just two to five minutes, believe your gut. It's too good to be true. Accessibility overlays do not solve fundamental accessibility issues. In fact, they can make access worse and add no real value to your users. On top of that, you can still get sued for non-compliance.

Create an Accessibility Roadmap
As you decide on a combination of tools and expertise, consider creating an accessibility roadmap. An accessibility expert can help you plan effectively for immediate fixes and long-term compliance. Doing this will ensure you're spending resources addressing the right things and develop a plan that not only informs upcoming changes but also a lasting maintenance strategy.

Supporting Your Accessibility Efforts
With simple accessibility tools, you can take proactive steps toward an inclusive online experience. But remember that tools are just that—tools. When someone builds a house, the hammer makes the job easier, but it's the thought behind how to build the house that makes it possible.

Real human input, user tests, and solid strategy in conjunction with these helpful tools is what will ultimately bring your site into compliance. The tools are just there to support your needs, while you support the needs of all your users.
About truematter
Our team has been doing the real work of user experience since the earliest days of the commercial web. We're out to make your digital products a whole lot better.