Using Metrics to Prove the Value of UX
3 min read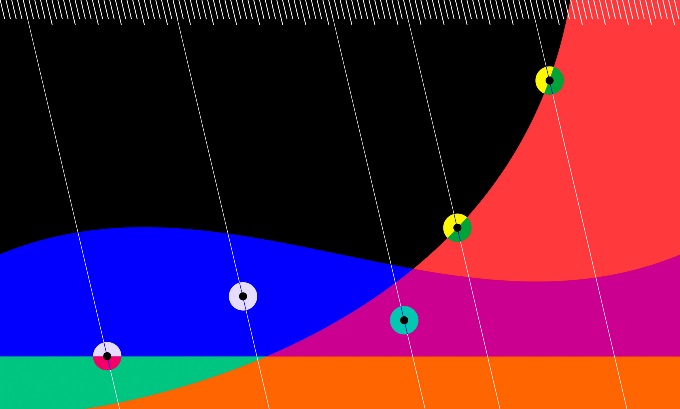 Summary: You need to prove your UX decisions are worthwhile and justify future digital product improvements on a larger scale. Do this easily by measuring the right things at the right times (and keep measuring).
Metrics Help Quantify Your UX Investment
The intangible benefits of a user-centered approach will be obvious to anyone who engages with your site or app. For those on the inside, including stakeholders and project sponsors, the value may not be so obvious. They need help understanding why something works and what value it offers the organization. You can make a compelling case for the immediate and long-term value of your UX decisions by simply identifying core metrics and measuring your results—the right way.

Measure the Right Things
Websites offer a classic example of faulty measurement tactics. SEO agencies often tout strong page traffic, high keyword rankings, and low bounce rates as evidence of success. But your page traffic might not be coming from qualified leads that will turn into sales. A higher keyword ranking won't necessarily translate to a great experience once someone lands on the page. And a low bounce rate might mean people are staying a long time because they can't find what they need.

Base On Project Goals
Instead, the high-level goals and objectives of your project should determine what you measure. If you're trying to increase operational efficiency, you'll have a very different sense of success or failure than if you're trying to improve customer satisfaction. In this instance, internal time spent maintaining your product might be the more meaningful metric.

Use Mixed Methods
Raw click and SEO numbers are the easiest, most popular kind of measures to generate for typical websites—think Google Analytics and NetPromoter (NPS) scores. These datapoints can be persuasive, concrete, and easily digestible. They can sway busy leaders who don't have time to read long reports.

But numbers like this only provide a single dimension. When taken out of context, they can be meaningless or outright misleading. Qualitative data helps tell the full story of what your numbers can only suggest. A high bounce rate in conjunction with positive journey flow improvements? There's a strong chance people are finding what they need faster and moving on with their day (a clear win). In this example, measuring time to achieve key user goals (time per task) in conjunction with bounce rate numbers provides the better context you need.

Measure At the Right Times
We care about Eliza Doolittle's transformation into a princess only because we know of her provincial past as a Cockney flower girl. Likewise, your results will be most impactful in the context of your baseline. Before you make any changes to your digital product, document the points of data that you hope to change or improve. Plan ahead to measure the current state and then, after launch, measure again for an accurate sense of the change. Document the same data points, and you'll be able to see clear proof of the transformation you achieved.

In Perpetuity
The work's not over yet—keep measuring at regular intervals! Not only will you see if you're still heading in the right direction, you'll also be able to make sure your investment is preserved. If you recently remediated accessibility issues, for instance, you can head off a costly lawsuit by conducting a yearly review. If you radically pruned your content, you can make sure any new growth is relevant and evergreen.

Leverage the Results
Major business decisions must be backed by contextual, data-driven insights. If not, you're going to fight an uphill battle of strong opinions based in bias and guesswork. But if you present clear, methodical data that aligns with strategy? You'll have proof of the immediate and long-term value of your UX investment that will be hard to argue with, especially if you make a consistent habit of it.
About truematter
Our team has been doing the real work of user experience since the earliest days of the commercial web. We're out to make your digital products a whole lot better.