Expert Panel Recap - UX & SEO: Make Your Digital Products Findable AND Usable
7 min read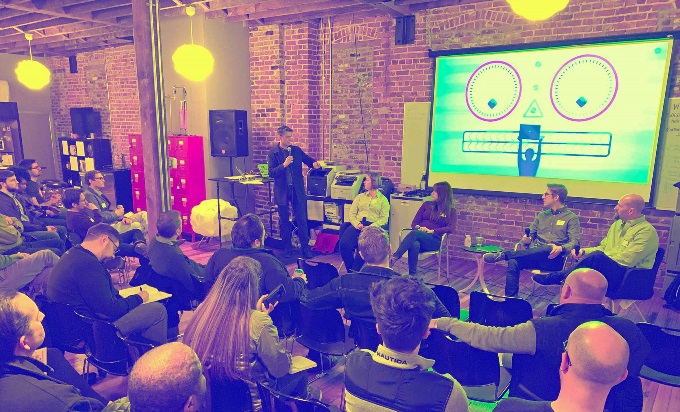 Summary: We asked a panel of SEO and UX experts to tell us: Why is the relationship between your disciplines so tense? And what can be done about it?
UX practitioners and SEO managers aren't always on the same page. In fact, they often don't even have the same idea of what the page should look like. Most UX experts think the SEO pros are ruining usability and many SEO pros think the UX experts are making decisions that hurt page ranking. Suddenly, the disciplines are locked in a battle of principle, neither side willing to compromise.
Where do we go from here?
What happens now? How can such a tense stand-off be reconciled? We invited an expert panel, two UX experts and two SEO pros, to share their thoughts about the relationship between their fields and give some advice about reaching a compromise that will benefit not only our customers' websites and business goals, but also everyone's sanity.
Our SEO Experts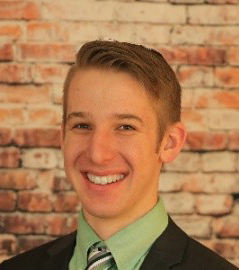 Cooper HollmaierTechnical SEO Manager at Visiture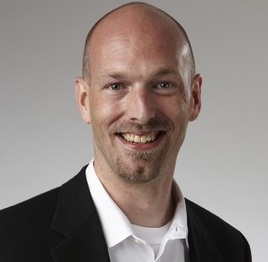 Clay CazierVice President of Search Strategy at PMX Agency
Our UX Experts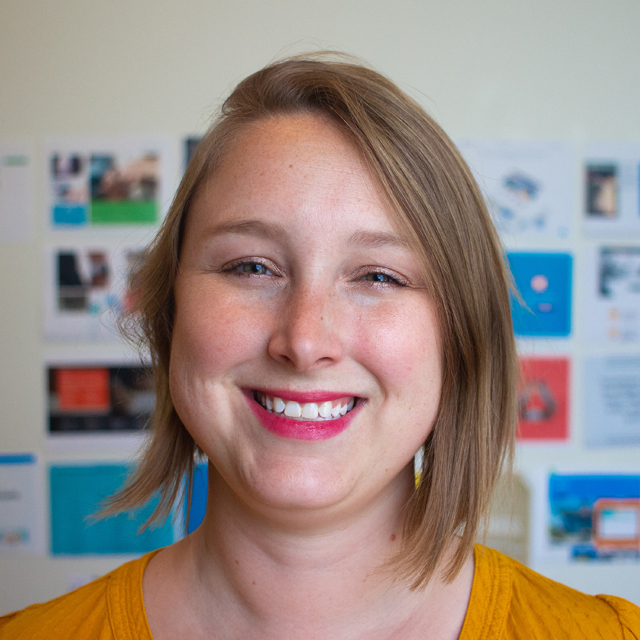 Bailey LewisDirector of Content Strategy at truematter
Bekah RiceUX Developer and Accessibility Expert at truematter
What We Learned (in a nutshell)
Communicate early and often.
Remember the shared goal: what's best for the user.
Content is often the sticking point.
Compromise is key.
1. Communicate Early and Often
It's rare for SEO and UX teams to work together. Usually, by the time the SEO pros come in, the website or online app has already been created without specific SEO goals in mind. The SEO pros then make their changes without any input from the UX experts (who originally created the product). As a result, neither team is aware of the other's strategy, goals, or decisions.
If SEO and UX experts were involved in defining the project together from the very beginning, they could ensure that the site or app satisfies both UX and SEO goals from day one. That would eliminate the need for major changes later on, create better understanding between the two practices, and put everyone on the same page with a clear, agreed-upon strategy for the digital product.
2. Remember the Shared Goal: What's Best for the User
As expert panelist Bekah Rice pointed out, there's still definitely overlap between UX and SEO. SEO pros are concerned about getting users to the site and UX practitioners are concerned with making the site serve users well once they get there. The fact is, both sides have the same end goal: to help the user. SEO and UX approach achieving that goal differently, but say it with us: the other side is not the enemy. If we keep in mind that we do have a common goal, any conflicting ideas about how to attain it should be easier to work through and understand.
SEO is becoming more about the user experience by the day.
As panelists Clay Cazier and Cooper Hollmaier both pointed out, Google's algorithms have been changing drastically as recently as the last six months. A large part of search ranking is quickly becoming driven by a site's user experience: perceived load speed, page layout, and natural-sounding web copy are just a few UX pivotal factors now involved in ranking.
Changes have been dramatic. Keyword density is no longer the tactic of the day. In fact, these expert panelists say anyone writing web content for keyword density is living in the old SEO world. Stacking the page with synonyms and repeated words no longer works and is not considered good SEO practice.
Google is getting smarter by the day and with the introduction of machine learning program RankBrain as its main algorithm, we no longer need us to tell the search engine robots every synonym and related word to rank in search. Instead, Google seems to be saying, serve the dang user. According to Clay Cazier, every Google algorithm now mentions the word "user." By remembering that users are the focus, SEO managers and UX practitioners can work together towards their often-common goals.
3. Content is often the sticking point.
When UX and SEO experts butt heads, it's often about their approach to page content. User experience best practices call for the most concise, straightforward text possible with nothing extra to clutter the page or get in the user's way. SEO best practices sometimes call for extra copy under a heading or a large section of educational text on the page. While both disciplines agree that a wall of text at the top of a page will send your bounce rates skyrocketing and your conversions plummeting, they differ in the way they present content.
Extra content may be good for SEO, but assume no human will read it.
For example, panelist Clay Cazier told us SEO best practice involves adding a sentence and a half of copy above a page's main section, like a category grid or a form, and then including the bulk of the content (200 - 500 words) below that main section.
Panelist Bailey Lewis, on the other hand, discussed the UX best practice of removing all words that don't directly serve users' tasks on the page. She offered empirical user test data that shows people tend to flatly ignore sentences under headings, above main sections, and in any place where text is long or seems secondary or both.
The takeaway from both sides: If better SEO ranking requires extra words on a page, it's okay to leave them as long as they're not getting in users' way. Just don't put anything important in those places. Assume any copy not directly related to users' tasks will never be read.
Write for people, not robots.
Our SEO and UX experts all agreed on one core truth: Page content should be as natural and helpful as possible. As panelist Clay Cazier pointed out, it is a strike against your website in Google's ranking algorithm if your copy doesn't sound natural.
Gone are the days of keyword stuffing and paragraphs written solely for the purpose of getting Google to notice you. If your user feels like they're reading copy written for robots, you are doing something extraordinarily wrong.
4. Compromise is the Key
There will almost always be areas where UX experts and SEO pros can't see eye-to-eye, no matter how long their discussion. All of our panel experts agreed: compromise is necessary. SEO and UX practitioners will need to decide when to fight for a best practice in their discipline and when to bend for the sake of - you got it - the user. Working together on a solution that serves users best and making small compromises can save both sides from a lot of tension and wasted time. Only a commitment to honest communication can achieve this.
If you're unsure about a change, test it.
Unsure whether a compromise solution is actually working for your users? Or maybe you're trying to come to a compromise but you don't know which side should bend? Test it.
Document how users interact with the change. Where did they succeed? Where did they have trouble? Go back and fix what didn't work. While you're doing this, keep your business goals in mind. Are you more interested in pure traffic or conversions? How is the change likely to affect both of those metrics? Testing with real users will give you unbiased data and help both teams make an informed decision about how to proceed.
The Beginning of a Beautiful Friendship?
Okay, maybe not all SEO pros and UX practitioners will become the best of friends. But after putting these tips into action, they'll at least be talking, which will be a major improvement over the status quo. What's even better, by heeding the advice of our panelists, these practitioners will be better prepared to create more powerful websites and online apps that serve their users better and meet business goals far more effectively.
About truematter
Our team has been doing the real work of user experience since the earliest days of the commercial web. We're out to make your digital products a whole lot better.