What Is Content Strategy? No, Really... What Is It?
5 min read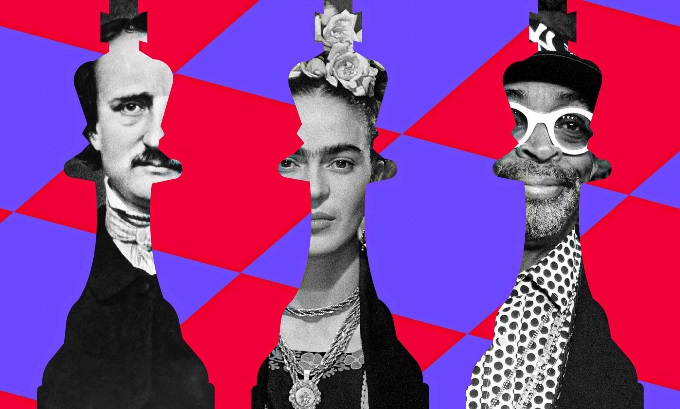 Summary: Poor content strategy is often the crux of usability issues. It's why we see users struggle to understand sites and apps. And it's difficult to have excellent content strategy when you don't know what it is.
Content Strategy What Now?
If you asked ten different digital product teams what content strategy is, they would all define it differently. Some will say it's just writing words; others may think it has something to do with social media. Others will exchange confused looks and shrugs. Content strategy confusion is noticeable in the way digital product teams talk about it, and even more in the way they don't.

We can tell that content strategy is a foreign concept by the plethora of sites and apps that feature unhelpful, confusing, useless verbiage and interactions (and are, as a result, hard to use). Ever had a hell of a time figuring out how to pay a bill online? Chances are poor content is as much to blame as poor design.

False Definitions
Far too many organizations and teams incorrectly define content strategy as:
Copywriting — Paragraphs of words that fill the screen.
Brand Messaging — The never-ending story of your brand, services, and who you are.
SEO — Every other word is a keyword—to appease the SEO overlords, of course.
Social Media Marketing — Engaging posts, all perfectly scheduled on the editorial calendar.
An Ad Agency Specialty — Guaranteed to boost awareness and engagement!
Vast Amounts of Content —The more content you have, the less confused people will be.
Lowest Priority or Unnecessary — Write the words the day before launch—or don't. It's about how the project works, not what is says.
Something Anyone Can Do — This includes the developers. Let them define hierarchy, interactions, microcopy, errors, instructions, etc.
Throw these definitions in the trash. The longer you hold on to them, the longer your ability to make great sites, apps, and software suffers.
True Definitions of Content Strategy
Here are definitions your team should live by. Content strategy is:
More Than Words — Content includes any and all text, links, images, documents, and videos in your product.
Careful Planning — Each piece of content must be carefully considered, authored, and curated, never merely slapped on a screen.
Helping Users Do What They Want to Do — This is the goal of content strategy. Help users understand and easily act on every bit of information you offer.
Essential to Usability — Without clear content, people won't know what to do. Without a content plan, users won't understand what you're trying to communicate.
Content Governance — Planning for content ownership and evolution within an organization.
A Highly Specialized Skillset — Digital content strategy is a professional discipline. Not everyone can do it and that's okay. That's what content strategists are for.
The Content Strategists' Role
Because content strategy is less about writing and more about planning for how each piece of content can best serve to help users, content strategists are essential to any user-focused team.
Organize information in a way that makes sense to users.
Content strategists inform product organization and structure by considering how real people think about and interact with different bits of information. They answer:
What information do users need to see most?
What will users expect to find on a given screen?
Will users be able to find what they need quickly?
Does content grouping make sense to users?
Your site or app needs to have a consistent pattern that makes sense to users, so much so that they don't think twice about it. Content strategy ensures an intuitive flow by evaluating what content is available, what's missing, and the best way to group content together.
Account for how (and why) people digest content.
Content strategists take content and turn it into something people do, rather than something people merely read. Your product's content must direct and support swift user action. They consider:
Are important tasks noticeable and first in line?
Are instructions clear and easy to scan?
Is everything on the page relevant and helpful, or can it be cut?
Users want to do things quickly and easily, without thinking. They're so focused on action that they'll only scan the most noticeable parts. All content, every single element, must be essential and to the point. Users are so focused on action; they tend to skip over content and scan words. That means content strategists must make the important parts stand out—and get rid of the rest.
Preserve long-term usability.
Content strategists define and dictate guidelines and limitations that ensure products evolve consistently within a set process. They define proper standards, review mechanisms, and set approval processes to keep people from wrecking a digital product post-launch. Content strategists ask:
Who will oversee the creation, delivery, and approval of content?
What content is permanent and what can evolve over time?
When does content need to be updated or removed to keep it relevant?
Are there any best practices or guidelines in place to uphold brand standards?
Without governance and strong, consistent content, the usability of a product quickly deteriorates. Content strategists preserve usability by establishing standards for future content endeavors and by predicting what content will stay the same or evolve over time.
Content Strategy Drives Usability
We have not covered all the pieces, parts, and results involved with an excellent content strategy. But we do point to one major takeaway: It involves significantly more than writing clear, cogent content (though that is also an essential part).
Carefully planned content shapes and drives usability. That's content strategy. Without it, your digital product will lack an essential ingredient in serving users.
About truematter
Our team has been doing the real work of user experience since the earliest days of the commercial web. We're out to make your digital products a whole lot better.