Dean Schuster
UX visionary, founder of truematter, keynote speaker.
About Dean
Dean Schuster has been envisioning and creating human-centered digital products since the advent of the commercial web. He is founder and owner of the user experience strategy firm truematter, leading the team to help national and international organizations change the way they do business online. He travels all over the world to speak and teach, mentoring professionals and challenging teams to a higher standard for digital experiences.
Dean is also an avid ultra-marathoner and trail racer, often found in out-of-the-way places, including Antarctica.
Videos
The Fundamental Anatomy of Digital Product Goals
Bureau of Digital Florida, USA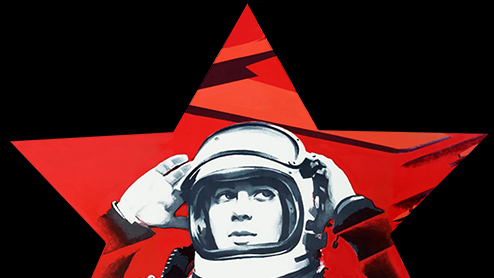 What the Soviet Space Program Taught Me About Digital Product Development
The Scottish Summit Glasgow, Scotland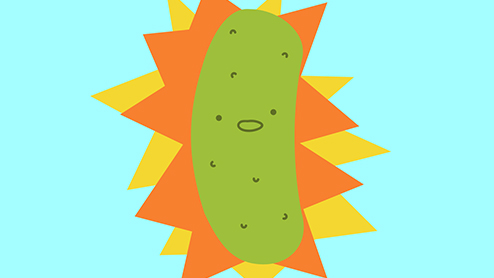 The Chips and Pickle Story: What is Really Behind Infamous, Historic UI Failures
UX Yall Raleigh, NC, USA
Building UX into Your Development Process
DevReach Europe Sofia, Bulgaria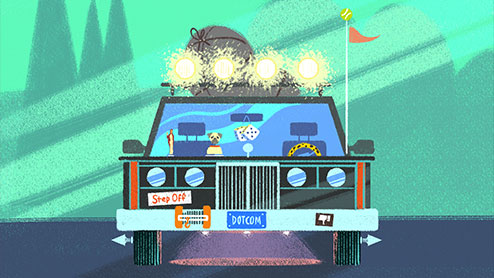 Indispensable Principles of Designing Complex Interfaces
Intersection Conference Milan, Italy (Virtual)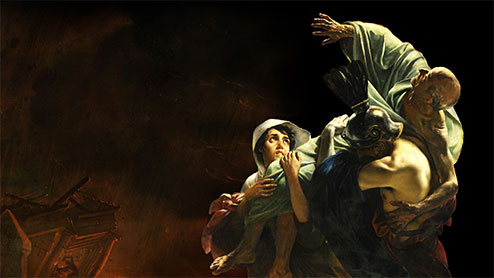 Digital Projects Gone Horribly Wrong (And the UX Pros Who Still Save the Day)
UX Yall Raleigh, NC, USA
Have Dean speak
at your next event.
Book Dean
Speaking Schedule
Past Engagements
2022
DevOps Stars '22

Europe (Virtual)

What the Soviet Space Program Taught Me About Digital Product Development & The Science, Psychology, and Secrets of Stellar UI

ConFoo 2022

Montreal, Canada (Virtual)

The Science, Psychology, and Secrets of Stellar UI

The Digital Project Manager (DPM)

Vancouver, Canada (Virtual)

Don't Just Manage Your Team. Manage Your Client.

UX Copenhagen 2022

Copenhagen, Denmark (Virtual)

What the Soviet Space Program Taught Me About Digital Product Development

Digital Marketing Europe 2022

Vilnius, Lithuania (Virtual)

Why UX Matters: The Chips & Pickle Story

UX South Carolina

Columbia, South Carolina (Virtual)

The Mysterious Behavior of Complex Digital Product Users

UX Y'all 2022

Raleigh, NC

Chips & Pickle: What's Really Behind Infamous, Historic UI Failures?

Build Stuff 2022: Talk

Vilnius, Lithuania

Understanding the Mysterious Behavior of Complex Digital Product Users

Build Stuff 2022

Vilnius, Lithuania

Digital Product Access: The User Experience Problem of Our Time

UX Sofia 2022: Workshop

Sofia, Bulgaria

Tackling the Maddening Problem of Digital Product Access

UX Sofia 2022: Talk

Sofia, Bulgaria

Digital Product Access: The User Experience Problem of Our Time

CHPRMS 2022

Charleston, SC

A View From the Future: Hospital Websites and Digital Health Apps in 2030
2021
DXZA

Johannesburg, South Africa (Virtual)

What the Soviet Space Program Taught Me About Digital Product Development

ConFoo Developer Conference

Montreal, Quebec (Virtual)

The Indispensable Principles of Designing Complex, Data-Intensive Interfaces

Scottish Summit 2021

Glasgow, Scotland (Virtual)

What the Soviet Space Program Taught Me About Digital Product Development

The DEVOPS Conference 2021

Tampere, Finland (Virtual)

What the Soviet Space Program Taught Me About Digital Product Development

UX Camp Chicago - Spring Edition

Chicago, Illinois (Virtual)

Understanding the Mysterious Behavior of Complex Digital Product Users

UX Academy Workshop (Lucrat)

Sofia, Bulgaria (Virtual)

The Indispensable Principles of Designing Complex, Data-Intensive Interfaces

GIDS Developer Summit

Melbourne, Australia (Virtual)

How Green Was My Delusion: Perception and Reality in UX

Developer Week Europe

Europe (Virtual)

What the Soviet Space Program Taught Me About Digital Product Development

Digital Marketing Europe 2021

Vilnius, Lithuania (Virtual)

The Fundamental Anatomy of Digital Product Goals

Digital Marketing Europe 2021

Vilnius, Lithuania (Virtual)

Panel Discussion (Host): User Experience

Ignite Charlotte

Charlotte, NC

The Most Visually Insane Literature Retrospective You've Ever Seen

Technorama 2021

Brussels (Virtual)

What the Soviet Space Program Taught Me About Digital Product Development

MiniVAte Virginia: Spring 2021

Virginia (Virtual)

Understanding the Mysterious Behavior of Complex Digital Product Users

DevFest LIVE

Budapest, Hungary (Virtual)

The Science, Psychology and Secrets of Stellar UI

European e-Commerce and Digital Marketing Week

Bulgaria (Virtual)

The Fundamental Anatomy of Digital Product Goals

DevSum 2021

Stockholm, Sweden (Virtual)

What the Soviet Space Program Taught Me About Digital Product Development

Tulsa UX

Tulsa, OK (Virtual)

Why UX Matters: The Chips and Pickle Story

Developer Week '21

Nürnburg, Germany

The Indispensable Principles of Designing Complex, Data-Intensive Interfaces

Code PaLOUsa 2021

Louisville, KY (Virtual)

The Science, Psychology, and Secrets of Stellar UI

Code PaLOUsa 2021

Louisville, KY (Virtual)

What the Soviet Space Program Taught Me About Digital Product Development

The Tech Platform / User Speaking MeetUps

Iselin, New Jersey (Virtual)

The Indispensable Principles of Designing Complex, Data-intensive Interfaces

The SPA Conference

London, United Kingdom (Virtual)

Understanding the Mysterious Behavior of Complex Digital Product Users

The SPA Conference

London, United Kingdom (Virtual)

What the Soviet Space Program Taught Me About Digital Product Development

Music City Code

Virtual

The Science, Psychology and Secrets of Stellar UI

UXPA Boston Annual Conference

Boston, MA (Virtual)

Indispensable Principles of Designing Complex Interfaces

UX Y'all

Raleigh, NC (Virtual)

What the Soviet Space Program Taught Me About Digital Product Design

Quicken Loans Tech Con

Virtual

The Science, Psychology, and Secrets of Stellar UI

Digital PM Summit

Orlando, FL (Virtual)

How To Say NO: A Meditation on the Refined, Delicate Art of Rejection

CHPRMS

Asheville, NC

How Green Was My Delusion: Learning New User Experience the Hard Way

Build Stuff 2021

Vilnius, Lithuania

What the Soviet Space Program Taught Me About Digital Product Development & The Science, Psychology, and Secrets of Stellar UI

IT Tage 365

Frankfurt, Germany (Virtual)

What the Soviet Space Program Taught Me About Digital Product Development
2020
UX South Carolina

Columbia, SC

Why UX Matters: The Chips and Pickle Story

Pecha Kucha

BridgePort, CT

How Green Was My Delusion

Building IoT

Essen, Germany

The Science, Psychology, and Secrets of Great UI

UX Amsterdam Cocktail Hour

Amsterdam, Netherlands

Why UX Matters: The Chips and Pickle Story

South Carolina Business Review

Interview

Progress Next/DevReach US (Cancelled)

Boston, MA

The Science, Psychology, and Secrets of Stellar UI

Webinar

Virtual

The Fundamental Anatomy of Digital Product Goals

SciFiDevCon

Virtual

What the Society Space Program Taught Me About Digital Product Development

SciFiDevCon

Virtual

The Science, Psychology, and Secrets of Stellar UI

Manage Digital

Minneapolis, MN (Virtual)

The Art and Science of Managing Clients

University of South Carolina

Columbia, SC

Visiting Speaker: ARTS546 Graphic Design II

Surat Tech Talks

India (Virtual)

The Science, Psychology, and Secrets of Stellar UI

Career Mingle

California (Virtual)

The Fundamental Anatomy of Digital Product Goals

Intersection Web Conference

Milan, Italy (Virtual)

The Indispensable Principles of Designing Data-Intensive Interfaces

Colorado Springs Tech (UN) Conference

Colorado Springs, CO (Virtual)

What the Soviet Space Program Taught Me About Digital Product Development

AAFCM

Minneapolis, MN (Virtual)

Why UX Matters: The Chips and Pickle Story

DevFest Poland

Poland (Virtual)

The Science, Psychology, and Secrets of Stellar UI

Digital PM Summit (Bureau of Digital)

Orlando, FL (Virtual)

Digital Products Gone Horribly Wrong (And the Project Managers who Still Save the Day)

UXPA Boston Annual User Experience Conference

Boston, MA (Virtual)

Why UX Matters: The Chips and Pickle Story

Build Stuff Lithuania

Lithuania (Virtual)

Workshop: The Indispensable Principles of Designing Complex, Data-Intensive Interfaces

DevDay 2020

Louvain La Neuve, Belgium (Virtual)

The Indispensable Principles of Designing Complex, Data-Intensive Interfaces

UX Sofia

Bulgaria (Virtual)

The Indispensable Principles of Designing Complex, Data-Intensive Interfaces

Carolinas Healthcare Public Relations & Marketing Society

Charleston, SC (Virtual)

The Lexie Transformation: How a Regional Medical Center Created a World-Class Intranet

DevFest Siberia

Novosibirsk, Siberia (Virtual)

The Fundamental Anatomy of Digital Product Goals
2019
UX Columbia

Columbia, SC

UX & SEO: Make Your Digital Products Findable AND Usable

UX Columbia

Columbia, SC

Web Accessibility: Excellent UX for All Users

New Hampshire UXPA

Portsmouth, New Hampshire

Why Interface Decisions Matter: The Chips and Pickle Story

HITMC - Healthcare and IT Marketing Conference

Boston, MA

The Lexie Transformation: How a Regional Media Center Created a World-Class Intranet

Front-End Design Conference

St. Petersburg, FL

How Green Was My Delusion: The False Consensus Effect

Downtown UX

Orlando, FL

Why UI Matters: The Chips and Pickle Story

Progress Next Global User Conference

Orlando, FL

Building UX Into Your Development Process

Converge SE

Columbia, SC

Why UI Matters: The Chips and Pickle Story

UXPA Boston

Boston, MA

How Green Was My Delusion: Perception and Reality in UX

UX Columbia

Columbia, SC

User Research: Stop Guessing and Start Talking to Real People

UX Columbia

Columbia, SC

User Research: Stop Guessing and Start Talking to Real People

EXPO.Health

Boston, MA

The Lexie Transformation: How a Regional Medical Center Created a World-Class Intranet

Digital PM Summit - Bureau of Digital

Orlando, FL

The Art and Science of Managing Clients

DevReach 2019

Sofia, Bulgaria

The Science, Psychology, and Secrets of Stellar UI

UX Sofia

Sofia, Bulgaria

Workshop: Metrics, Measurement and Return on Investment - Proving the Value of Improved User Experience

UX Sofia

Sofia, Bulgaria

Why UI Matters: The Chips and Pickle Story

UX Columbia

Columbia, SC

An UnUXpected Career: Becoming a UX Professional
2018
UX Columbia

Columbia, SC

Building a UX Culture in Your Organization

Moore School of International Business Lecture

Columbia, SC

New Ventures and User Experience

UX/UI Career Practicum: Presented by Regency Centers

Jacksonville, FL

Hitting the Ground Running in User Experience

USC School of Information Science/Employer Panel

Columbia, SC

Panelist Discussing How Truematter Practically Applies Principles of HCI, UX, UI, and Usability Into Our Business

Digital Products Webinar

Anywhere

User Experience for CIOs and Technical Directors

UX Columbia Meetup & Business Analysis (IIBA)

Columbia, SC

Better Digital Product Requirements: The Partnership Between Business Analysts and UX Professionals

ProgressNext 2018 Global User Conference

Boston, MA

Designing Digital Products for the Lizard Brain

IABC/SC Mini Conference

Columbia, SC

Designing Digital Products for the Lizard Brain

UX Columbia

Columbia, SC

Surviving a Stakeholder Attack: Get Buy-In for Your Brilliant UX Ideas

Pecha Kucha

Bridgeport, CT

The Legendary of the Hairy Bison

UX Sofia

Sofia, Bulgaria

Workshop - Building a UX Road Map

UX Sofia

Sofia, Bulgaria

How Green Was My Delusion: The False Consensus Effect

DevReach

Sofia, Bulgaria

Building UX into Your Development Process

University of South Carolina

Columbia, SC

Lecture - Entrepreneurship for Creative Professionals

Truematter Webinar

Anywhere

Building Internal Digital Products Your Team will Actually Like to Use