Lexington Medical Center
UX strategy that helps real humans with urgent tasks.
UX Problem
A wide array of digital properties, all with different use cases that must look, feel, and act the same.
How We Helped
We implemented a unifying strategy for all new and existing digital properties, from build to launch and beyond.
User Research with real people drives strategy.
Methods
User-Led Personas, Direct Observation, Competitor Critique, Interviews, Discussions, Survey, Card Sorting.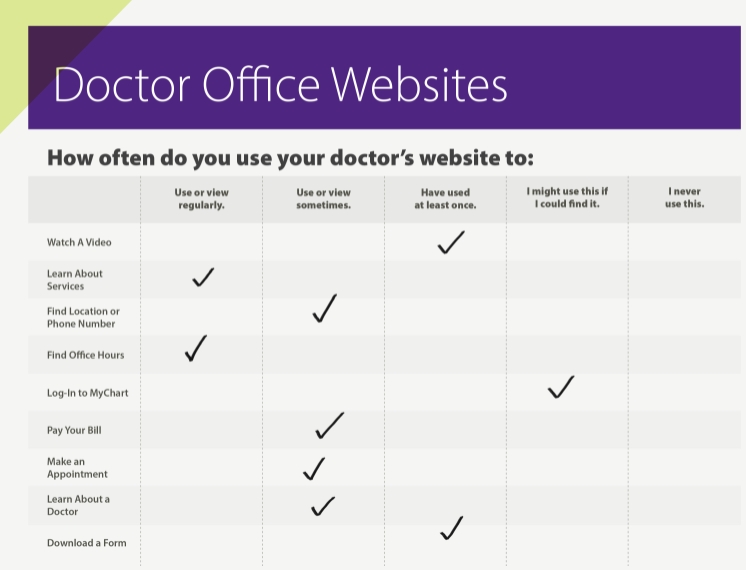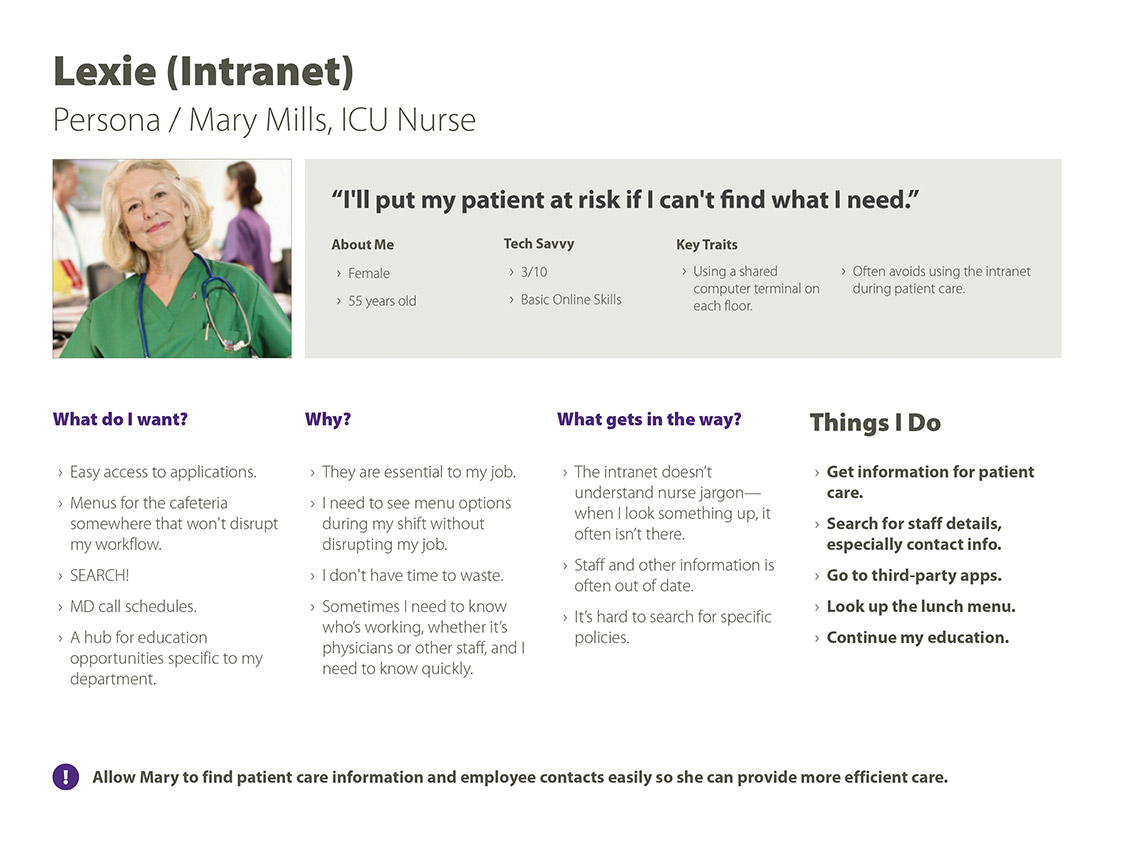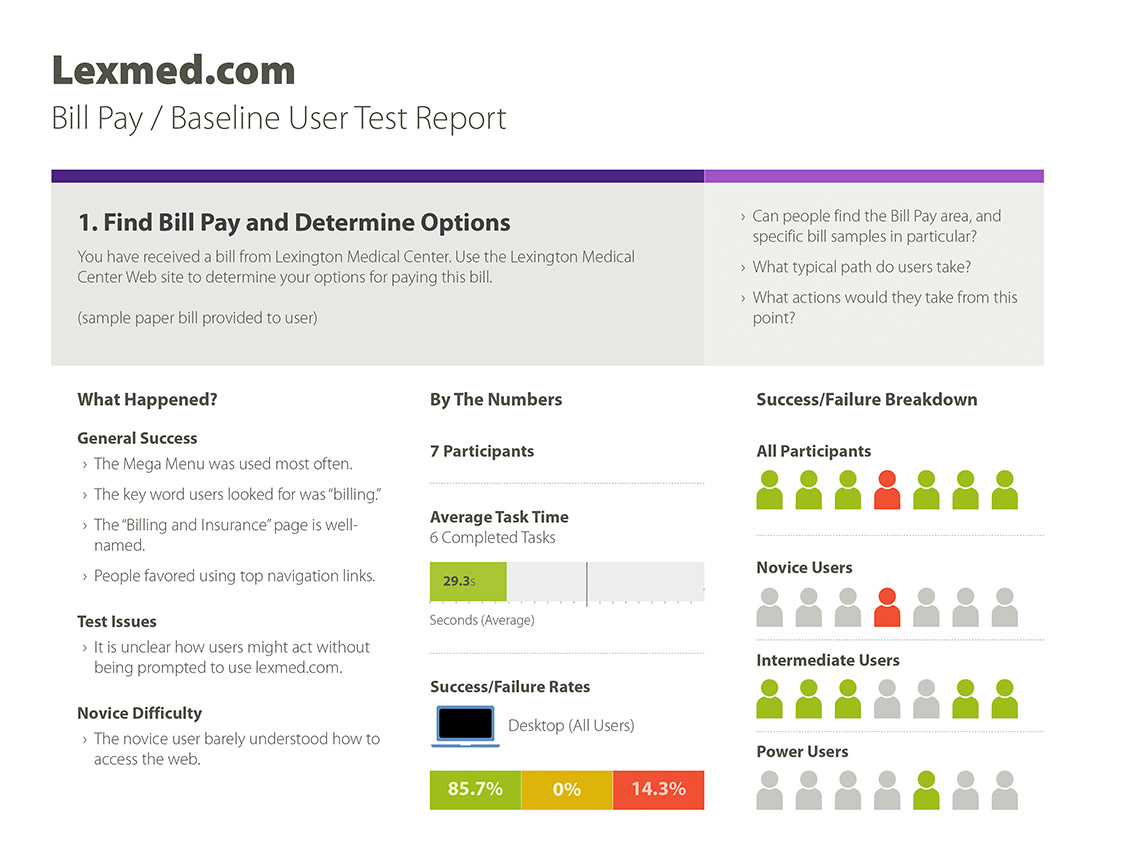 Business Goals are specific to each effort and aligned with the wider strategy.
Methods
Digital Product Review, Interviews (Stakeholders, Leadership, Subject Matter Experts), Competitive Analysis, Analytics Investigation
The Way Forward
People rely on Lexington Medical Center's many digital properties in some of the most emotional, intense moments of their lives.
All interactions must follow a unified, standardized UX strategy for guiding users helpfully and compassionately.
Comprehensive UX Focus
This creative challenge statement situates each digital property under a united UX strategy.
Definition and Design ensure careful scrutiny from start to finish for each project.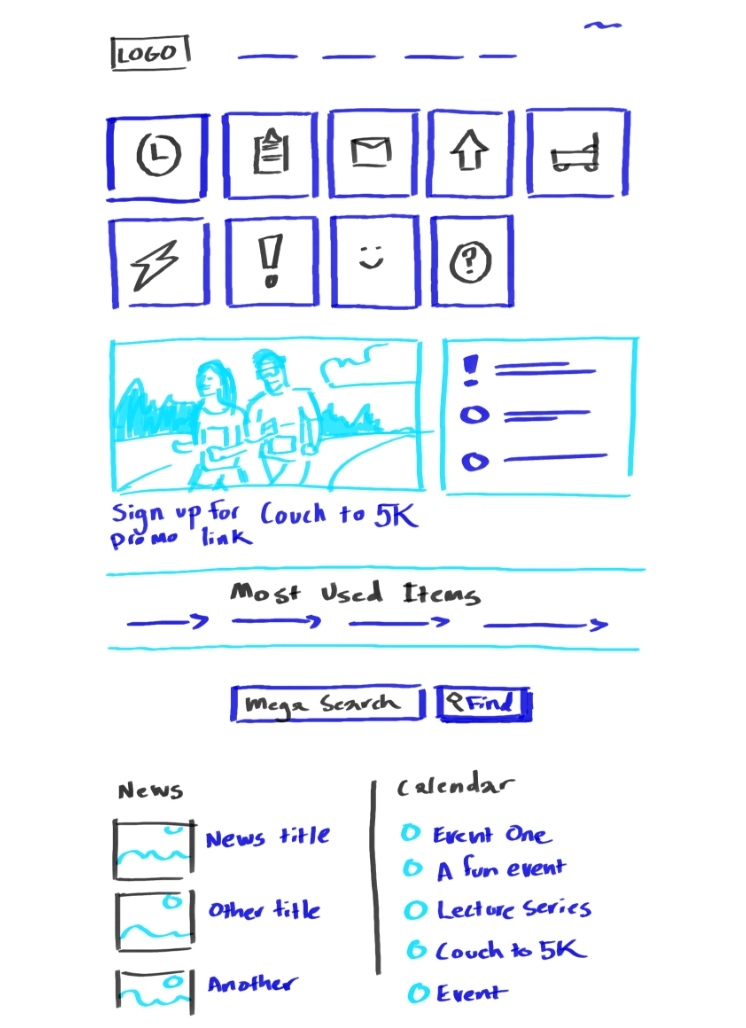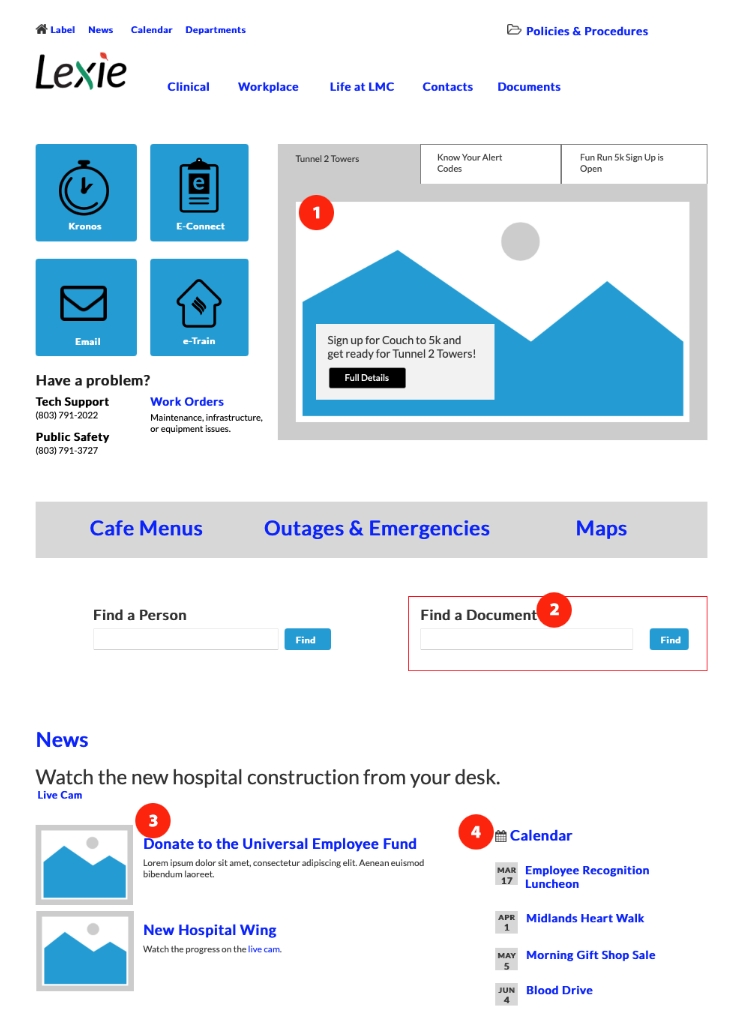 The Continuing Strategy follows clear UX standards for consistent and reliable behavior.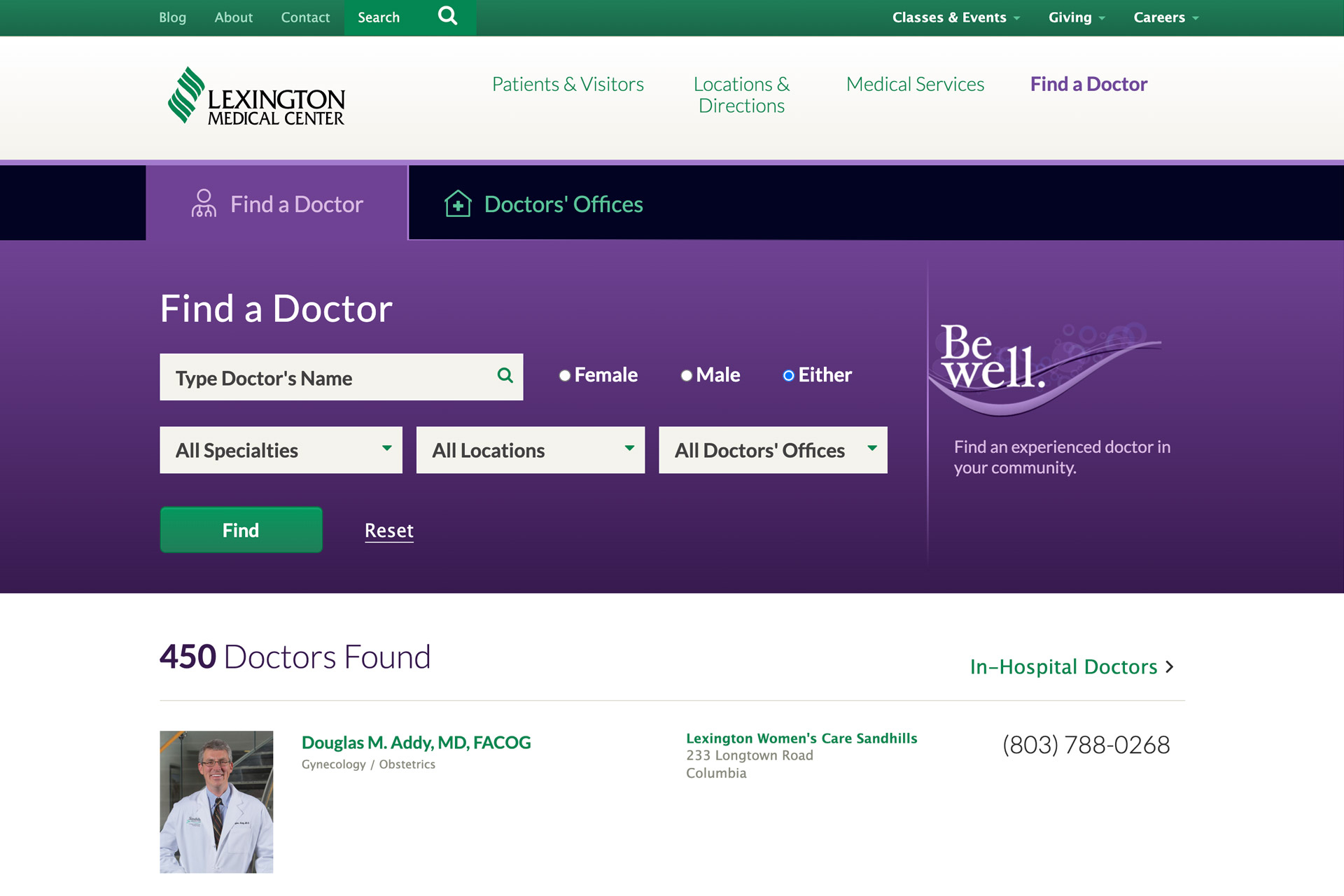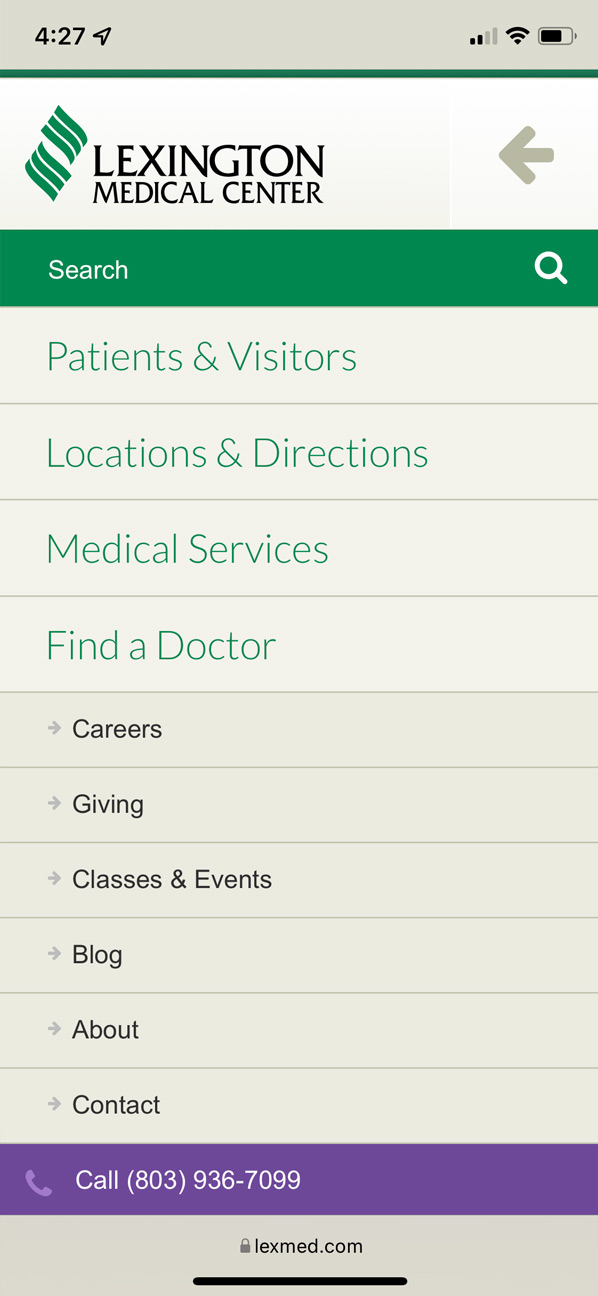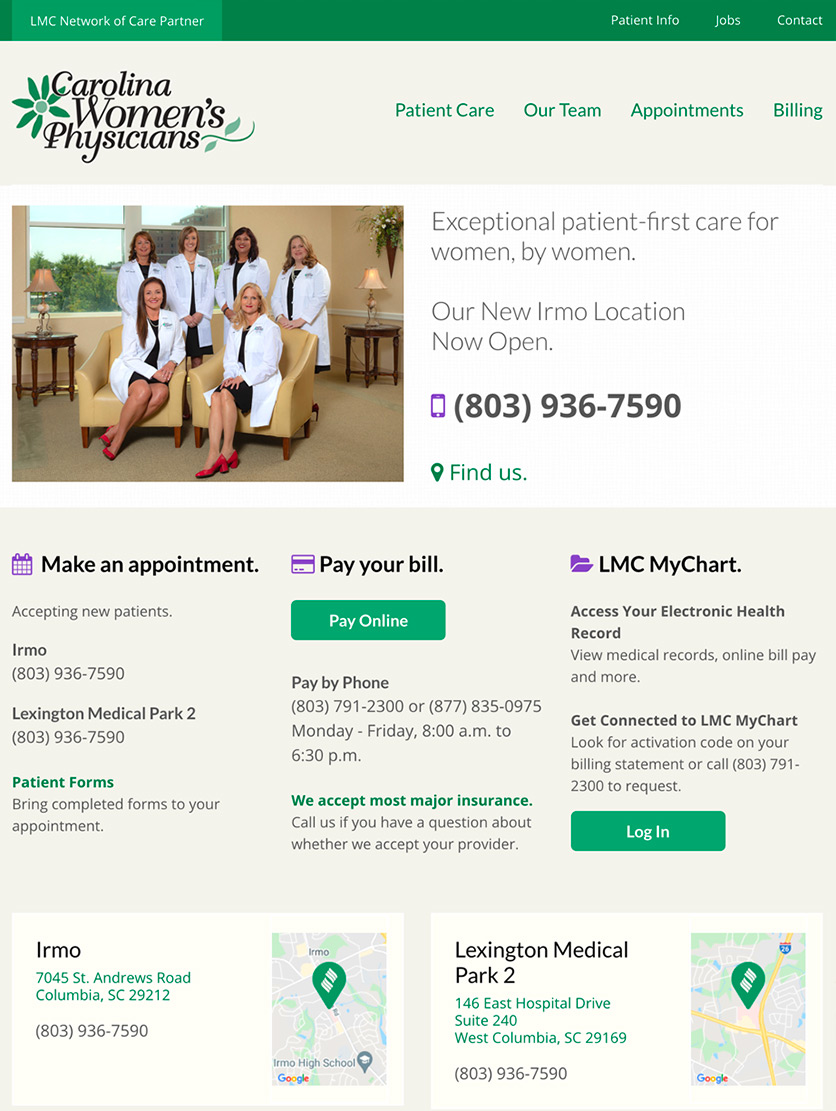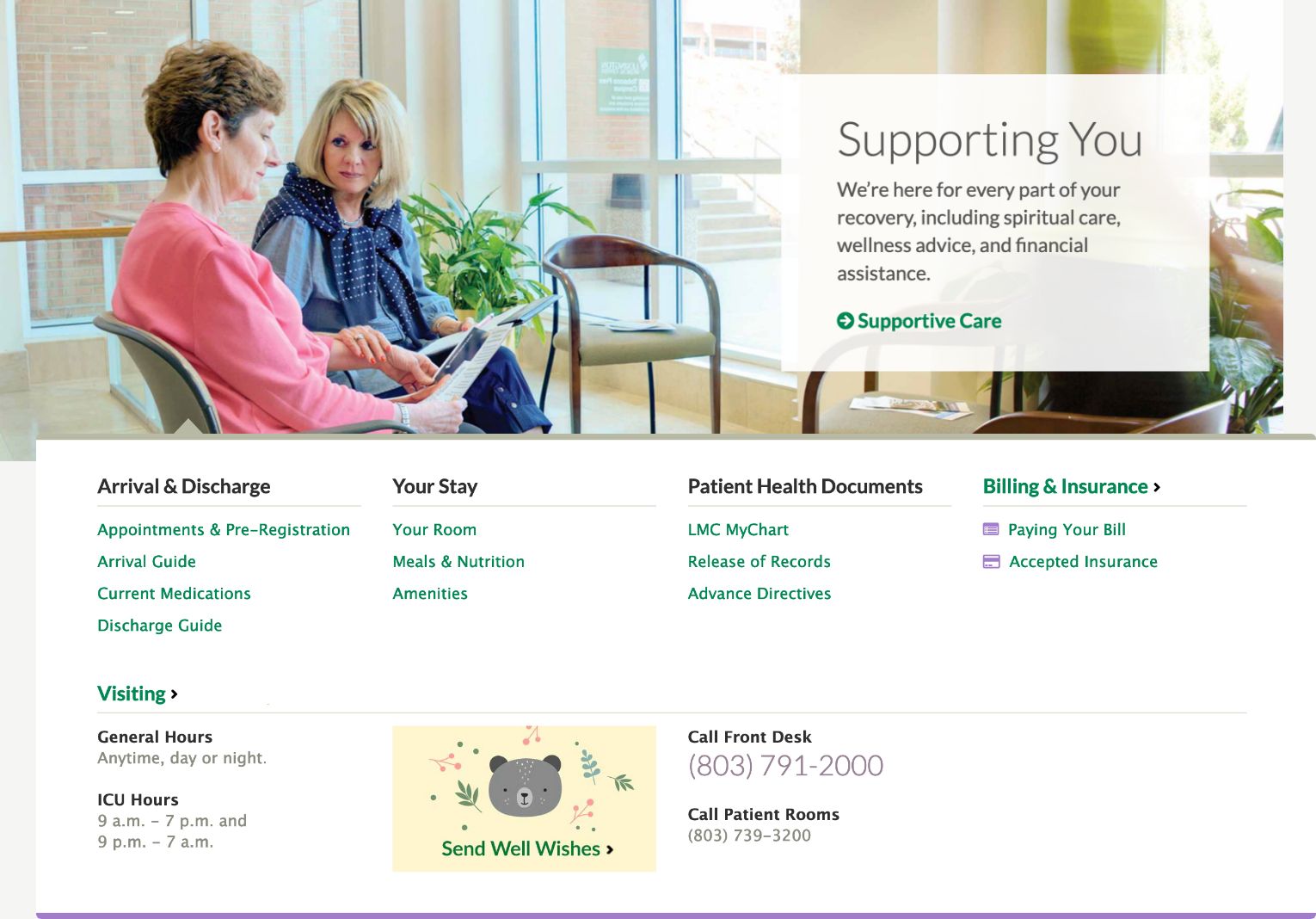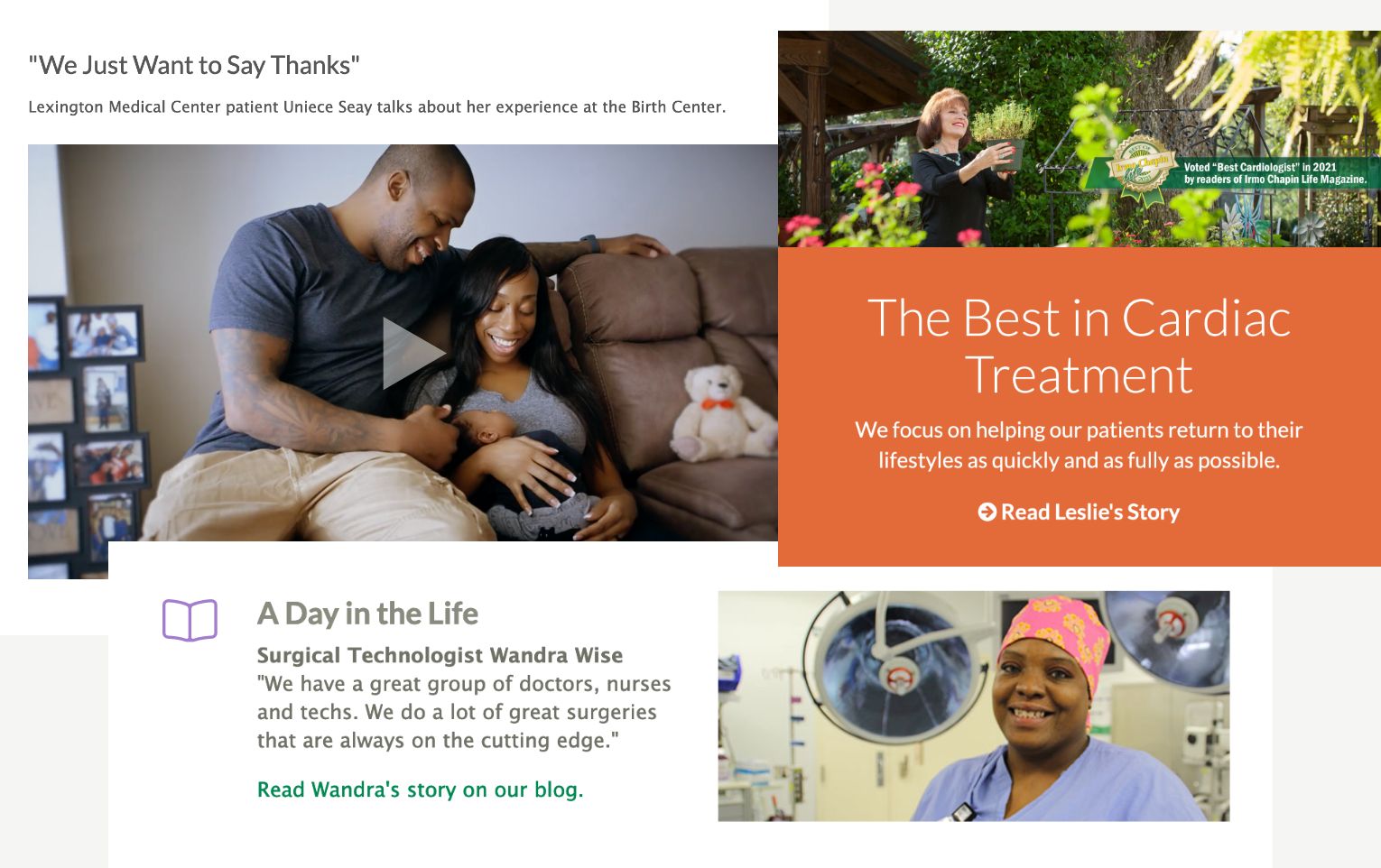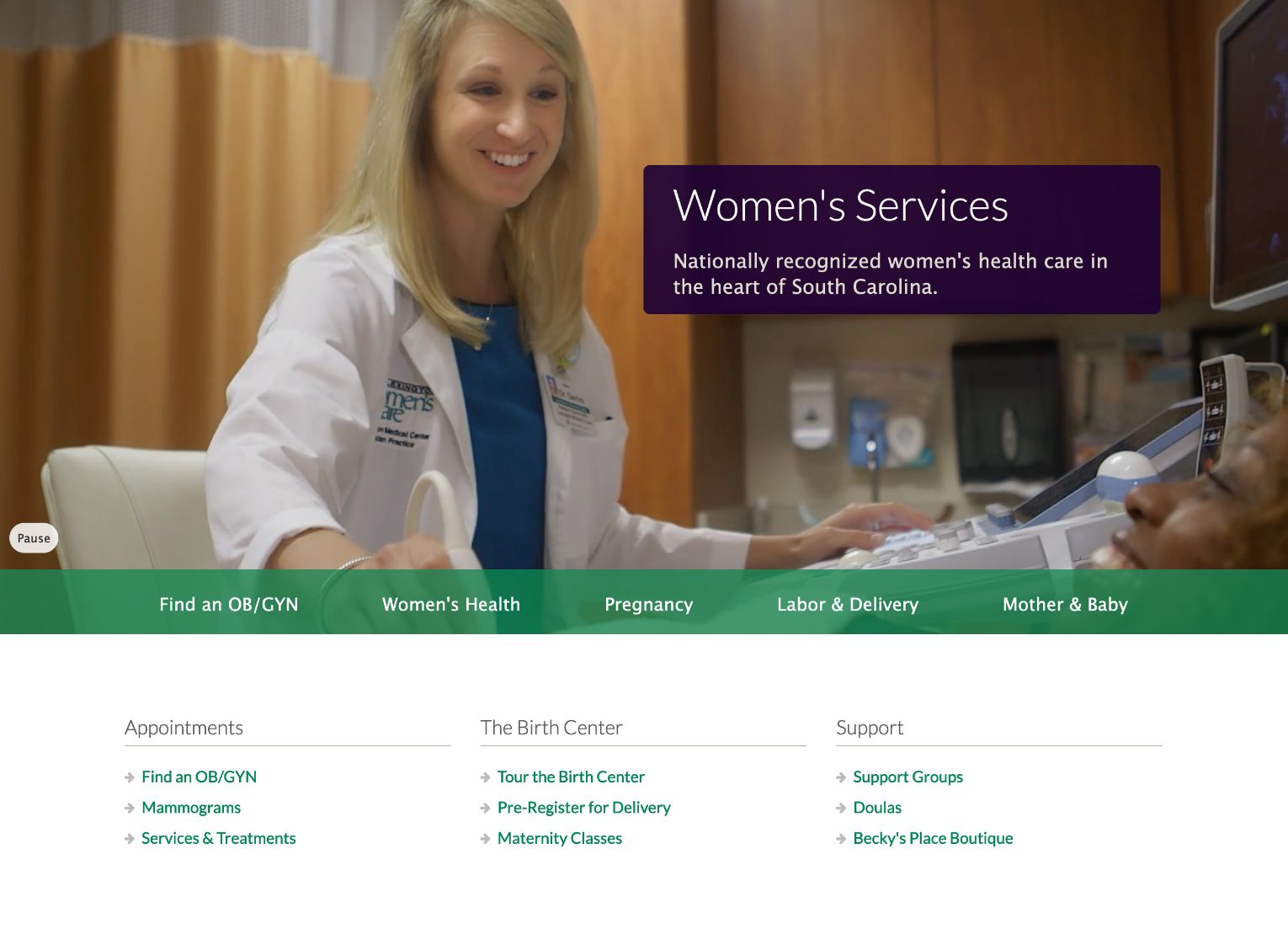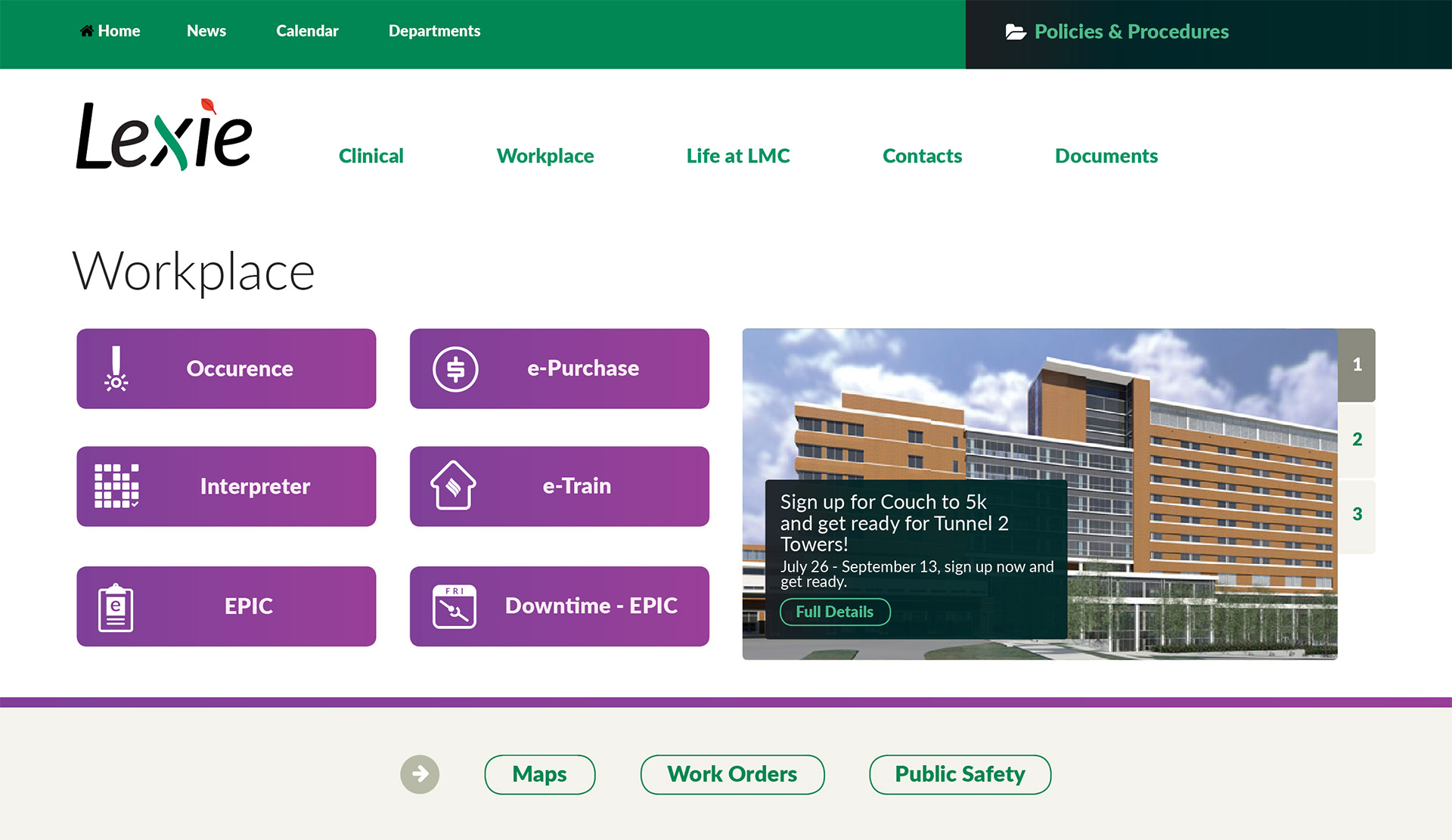 Results prove the value of continuously implementing a cohesive UX strategy.
Efficiency for Key Personnel
Automation and user-friendly admin allow time for more high-value projects.
Resonance with Real People
Top to bottom, LMC's digital properties connect compassion and usabililty.
Strategic Business Wins
A UX-first approach feeds momentum and value for digital properties long-term.
Leading the Industry
UX strategy online supports the hospital network's reputation as a people-focused leader.
+ 1.3M

+ 1,320,842

Unique Site Visitors Served

+ 82

Individual Practice Sites Created

+ 67%

Increase in Medical Services Page Views

+ 7,000

Employees Served by the Redesigned Intranet

Best Overall Internet Site

eLeadership Awards

Gold Hospital Site Redesign

W3 Awards

Silver Website Award

Digital Health Awards

Gold Website Award

Web Health Awards