Regency Centers
A powerhouse site built to simplify retail leasing and dealmaking.
UX Problem
An inefficient site wasn't serving the essential goal of facilitating deals.
How We Helped
We created a best-in-class strategic tool that drives core business needs.
User Research with agents, investors, and retailers drove requirements.
Methods
User-Led Personas, Direct Observation, Collaborative Prototyping, Competitor Critique, Interviews, Survey, Card Sorting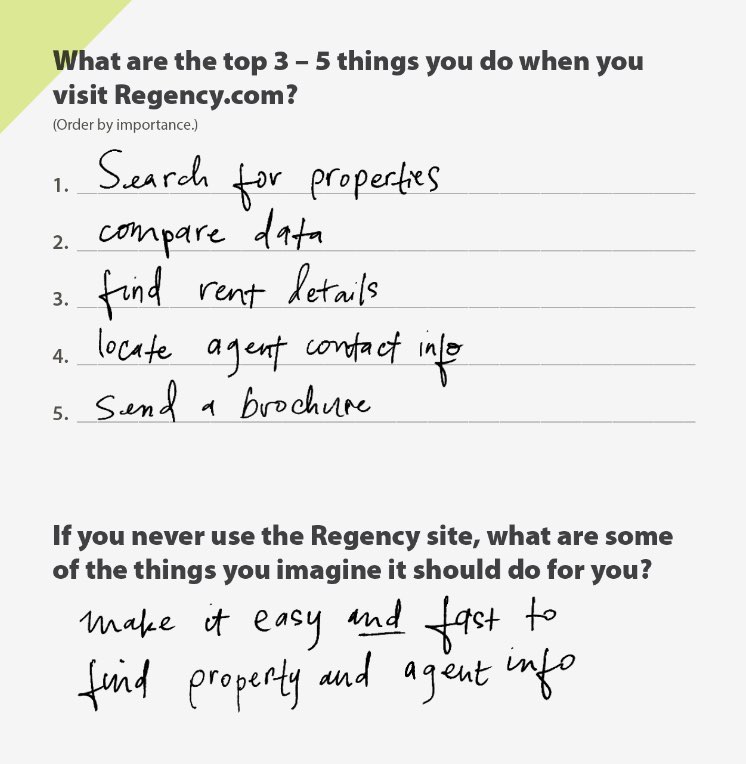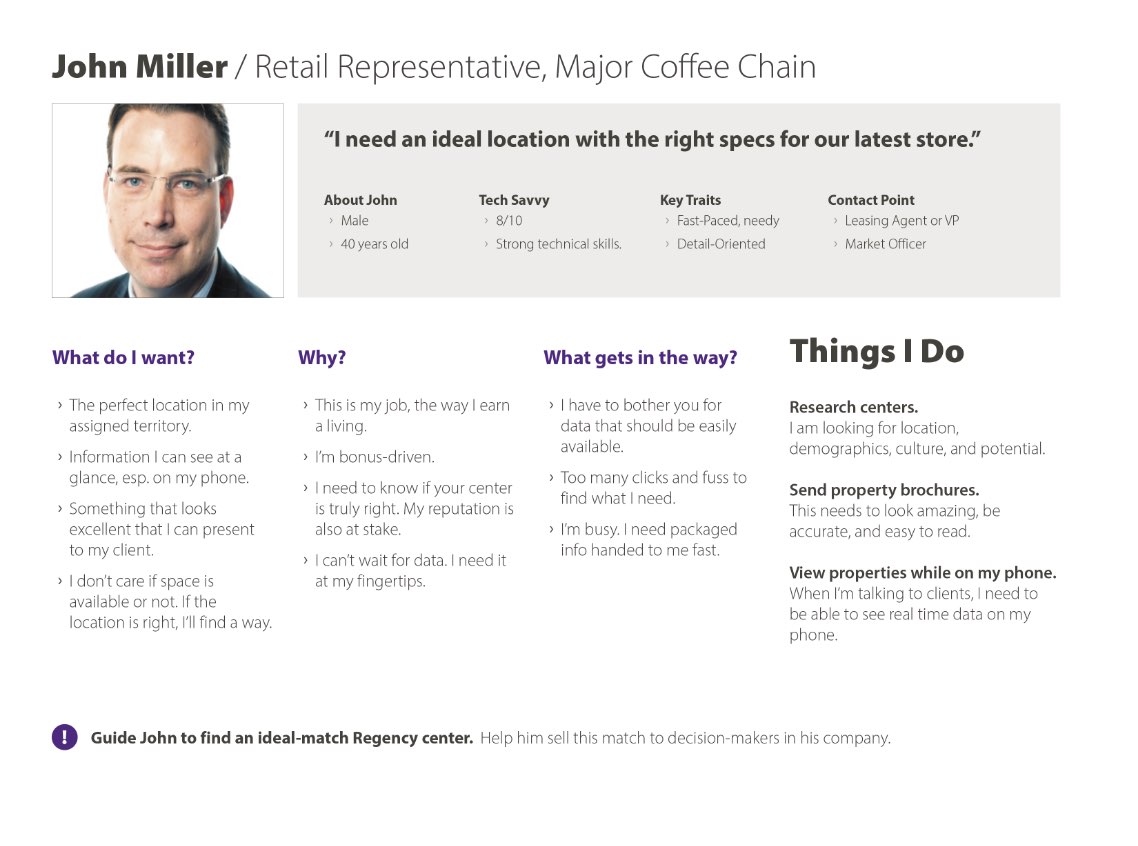 Business Goals are advanced by specific, user-informed objectives.
Methods
Digital Product Review, Interviews (Stakeholders, Leadership, Subject Matter Experts, Call Center), Competitive Analysis, Analytics Investigation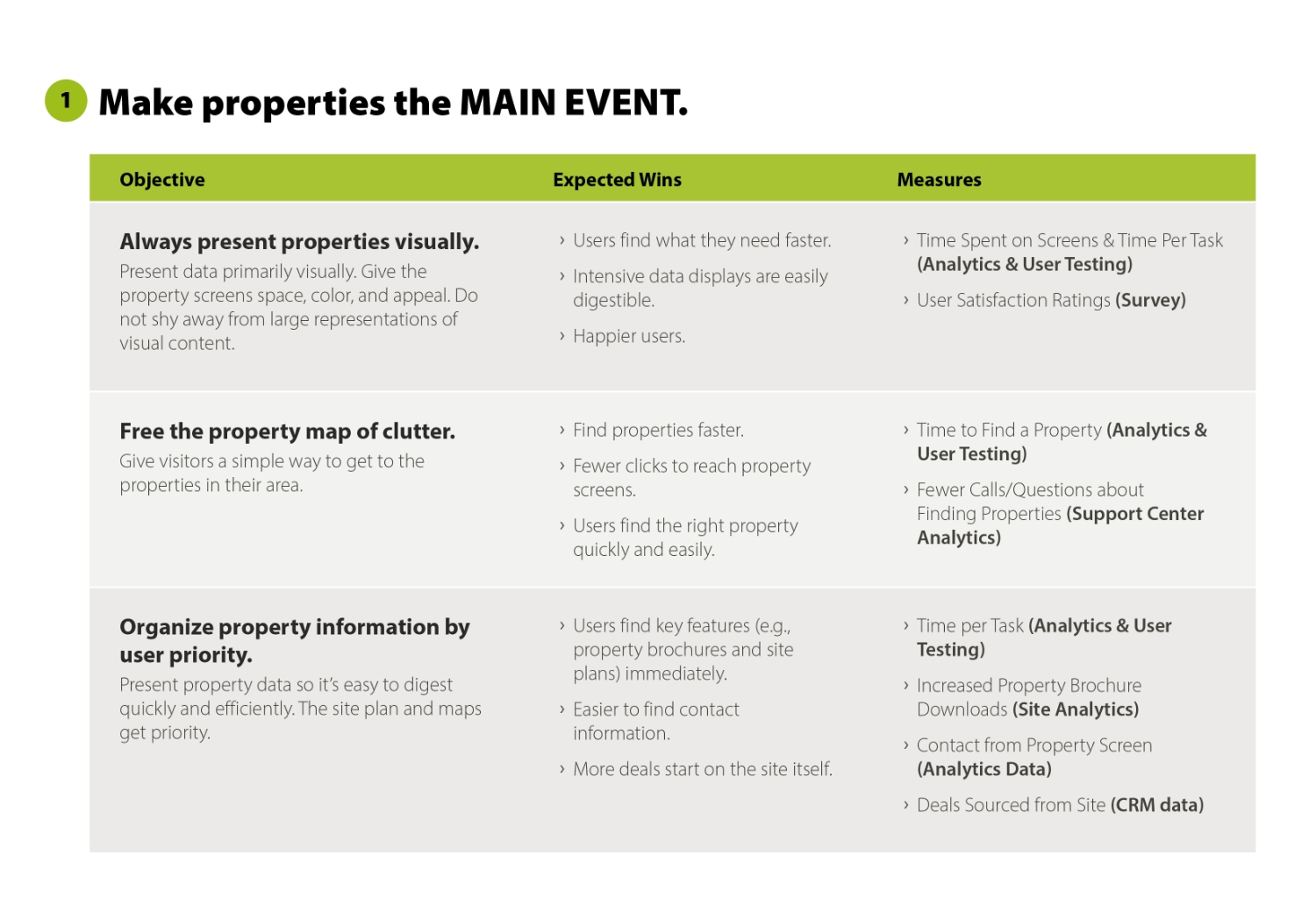 The Way Forward
Regency's highly connected centers, filled with hand-selected, best-in-class merchants in energetic communities, drive business deals.
Make retailers and dealmakers think they'd be crazy to not be a part of this.
Deceptively Simple
The backdrop for the entire strategy, this one statement holds the project accountable and sees it through to fruition.
Definition and Design ensures stress-testing from the ground up.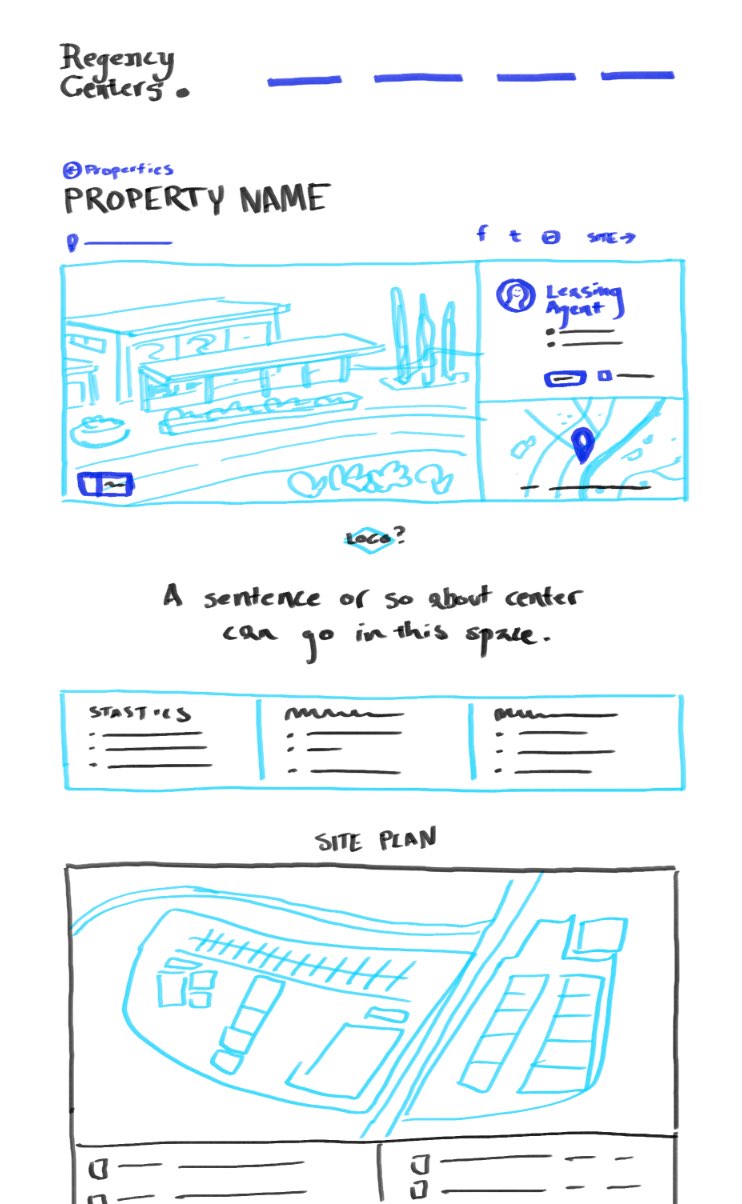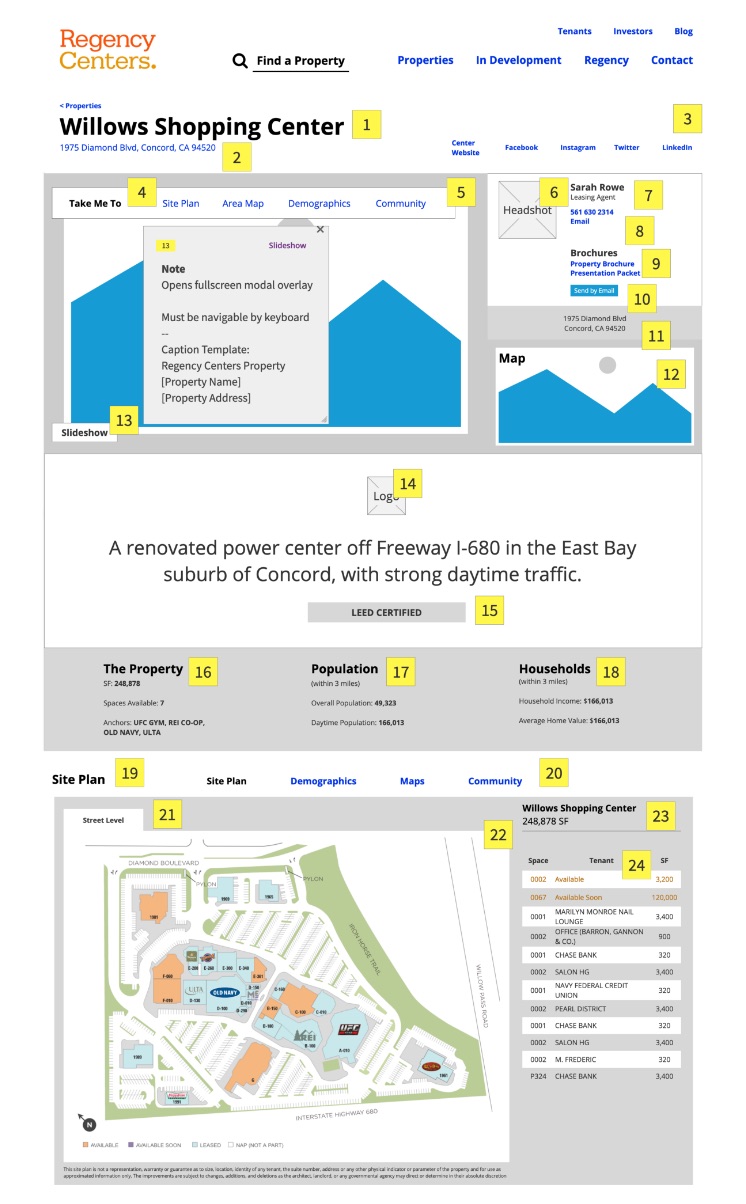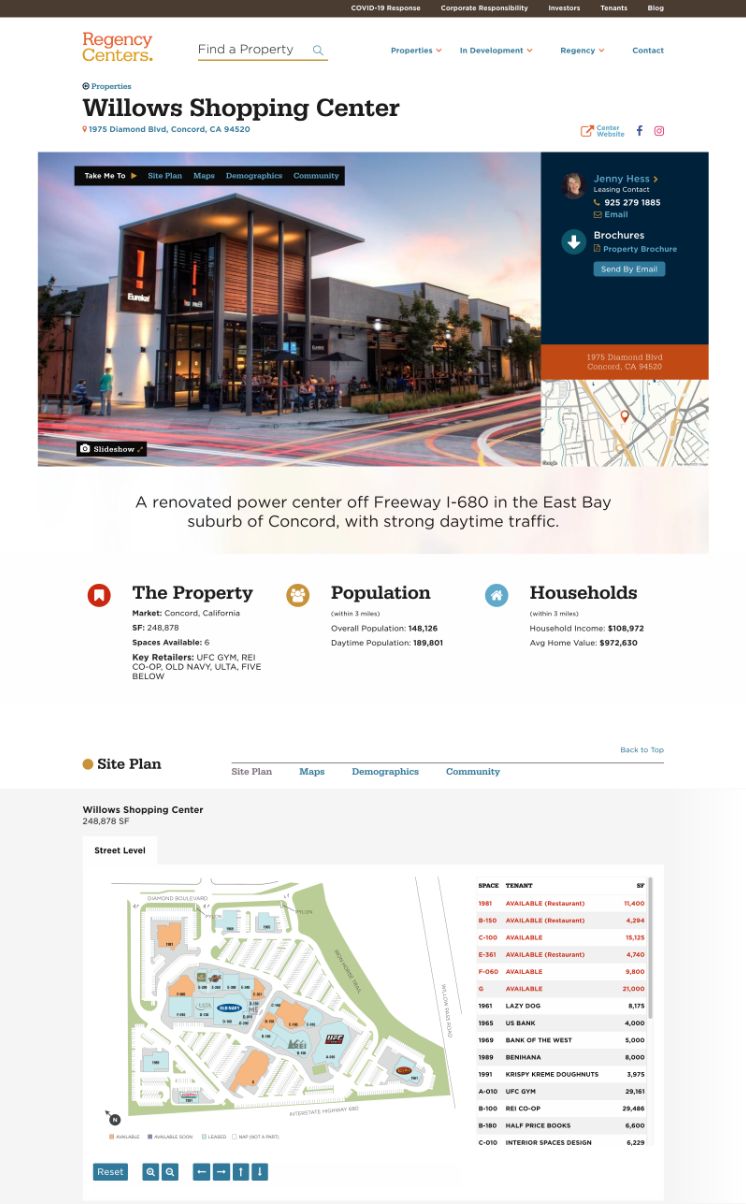 The Final Product is an essential strategic tool for Regency.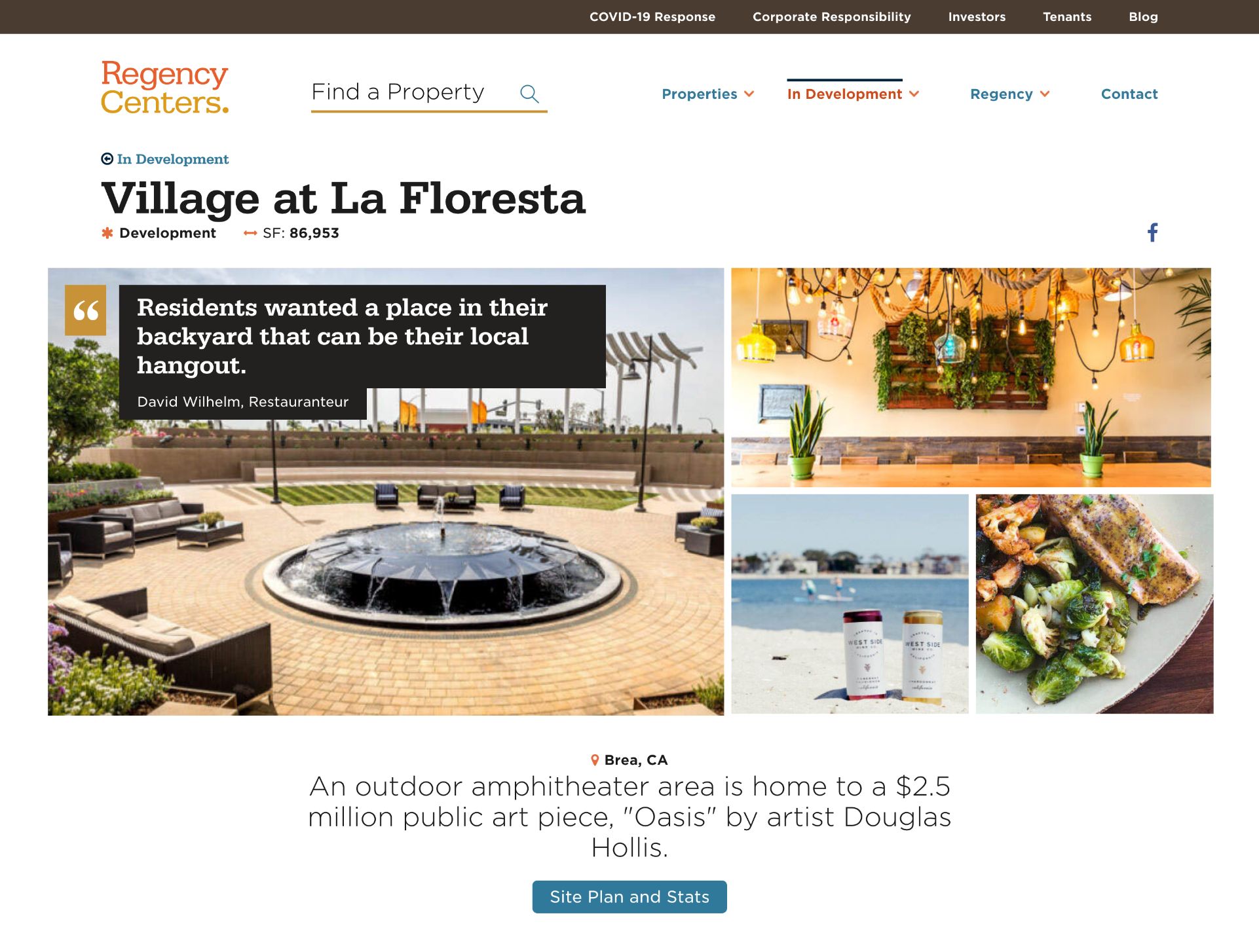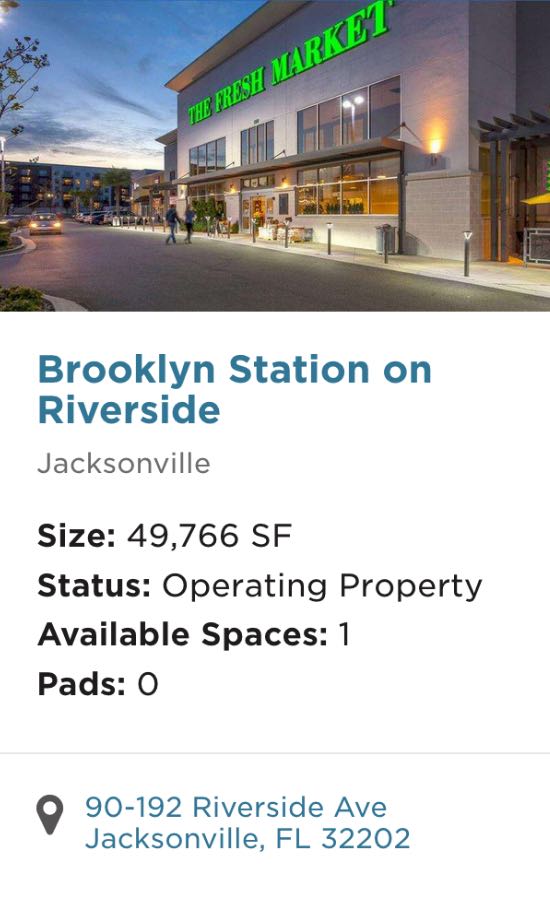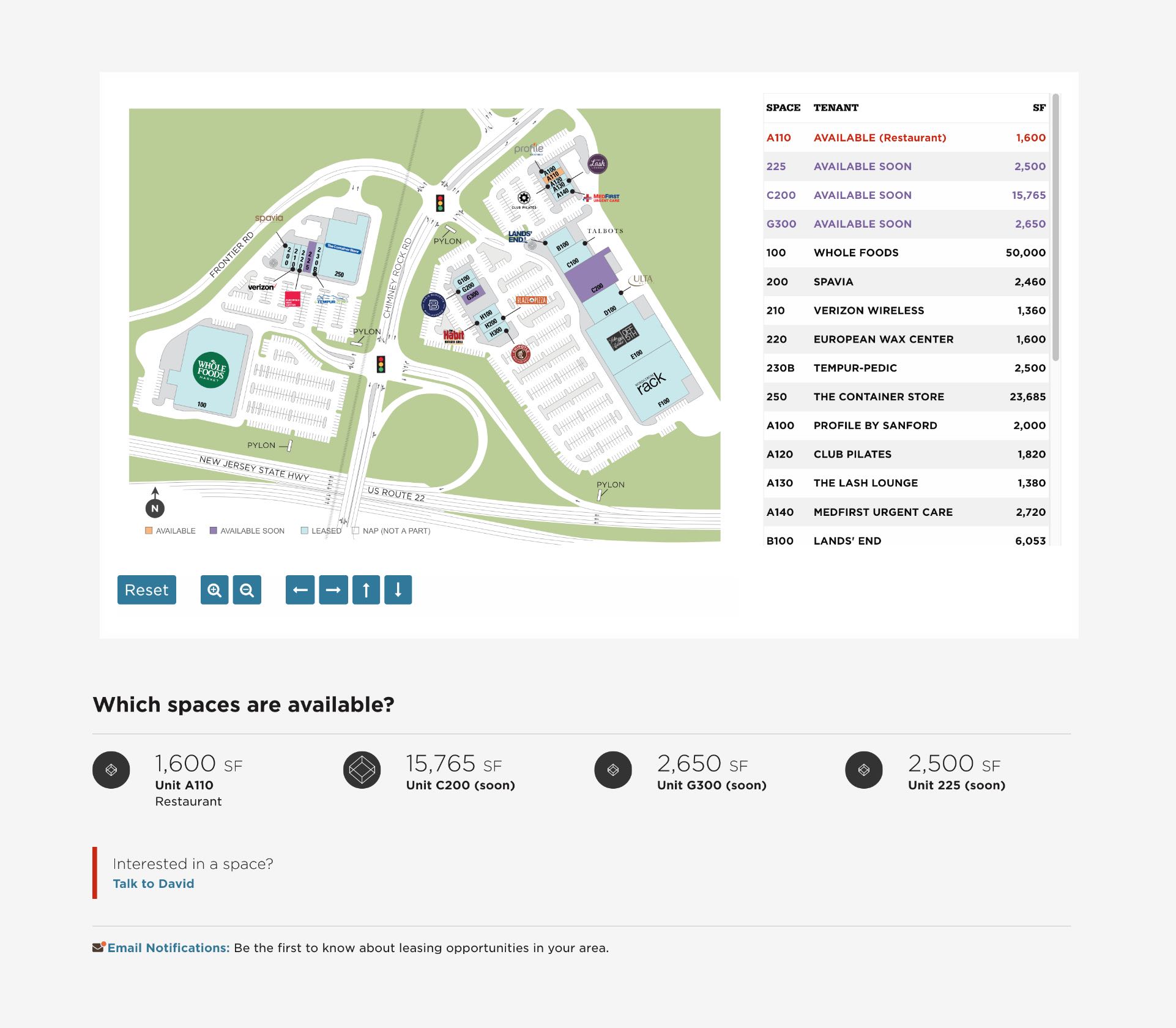 Results reinforce Regency's industry leadership.
Revitalized Deal Making
First (of many) site-originated deals made in the first week after launch.
Deeper Property Engagement
More time spent where it matters: researching vital property details.
Radical Efficiency
Streamlined maintenance reduced costs and freed resources for more valuable work.
Stronger Usability for Everyone
Regency is now on a continuous path of WCAG accessibility, leading the industry.
+ 60%

Site-Driven Deal Leads

+ 45%

Agent Connections

+ 21%

Organic Search

+ 27%

Time Spent on Site

+ 45%

Traffic

+ 60%

Property Brochure Downloads

- 15%

Reduced Bounce Rate

- 50%

Maintenance Effort