6 Everyday Mistakes That Are Undoing Your Digital Accessibility Progress
3 min read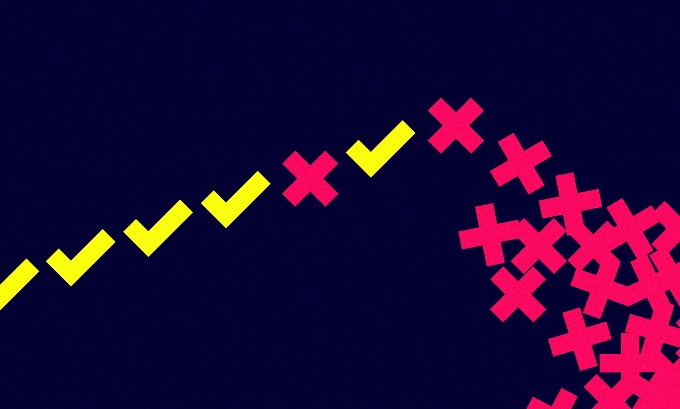 Summary: Daily maintenance might be ruining your hard work.
Congratulations! You and your organization have successfully begun tackling the big-picture elements of digital accessibility. The good news? You know accessibility is important. The bad news? You're most likely still committing daily accessibility faux pas.
Every time you make routine updates to your site or app without thinking about accessibility, you slowly but surely undo the good accessibility work you've already done. Eventually, you'll find yourself with a product that is unusable for people with disabilities, and all those grand efforts will be for naught.
For ongoing success, all of your digital products must follow WCAG accessibility compliance guidelines not only at launch but with every update and maintenance effort forevermore. You will only succeed if you stop ignoring digital accessibility in your everyday tasks.
Sweat the Small Stuff
The smallest things are often the most critical, as well as the most overlooked. Every time you make an update to your site or app, watch out for the following accessibility pitfalls.
1. Forgetting Platform-Specific Accessibility Procedures
One size does not fit all with your digital content—spreadsheets, presentations, documents, forms, third-party tools, content management systems, etc. all have their own nuanced procedures for becoming fully accessible. To avoid missing details, take advantage of any built-in scanning tools for each program or application to uncover and fix flaws, like the Microsoft Accessibility Checker. Aside from internal tools, be sure to always perform your own manual accessibility checks.
2. Failing to Use Accessible Document Templates
If you haven't created accessible templates (and made sure that your entire team is using them) for Word, PowerPoint, InDesign, or whatever applications you regularly use, you need to. Bear in mind that just because your template is accessible does not mean you don't need to check for issues with each new document.
3. Missing and Inaccurate Alt Text
Getting lazy about alt text creates a real roadblock for people using assistive technology who rely on your descriptions to understand your digital product. Keep in mind that charts and graphics also require alt text, and alt= "chart" is not going to cut it. Always include alt text, and always make it accurate and descriptive. And don't forget to update alt text when changing out images!
4. Improper Heading Use
Headings must always follow correct heading hierarchy. You can't simply skip heading levels because the next one looks prettier. Keep in mind that you can design heading styles yourself rather than using any automatic styles, so your content can both look nice and be accessible.
5. Missing Captions and Transcripts
It's not enough to put alt text on your video thumbnail. If your video doesn't have captions or provide a link to an accessible transcript, it isn't accessible. Likewise, audio content always requires a transcript.
6. Document Overload
More often than not, your content will be more accessible (and more usable) living directly on the screen instead of as a document. It's harder to make documents accessible, so always ask yourself if it really needs to be a document before uploading to your site or app.
Accessibility, A Daily Thought
If you overlook day-to-day accessibility tasks, they won't just disappear. In fact, they will pile on over time until you wind up back near digital accessibility square one. So what now? Watch out for those common mistakes, from now until forever. As long as digital products exist, digital accessibility isn't going anywhere.
About truematter
Our team has been doing the real work of user experience since the earliest days of the commercial web. We're out to make your digital products a whole lot better.