Making UX Magic: Focus on Content First
5 min read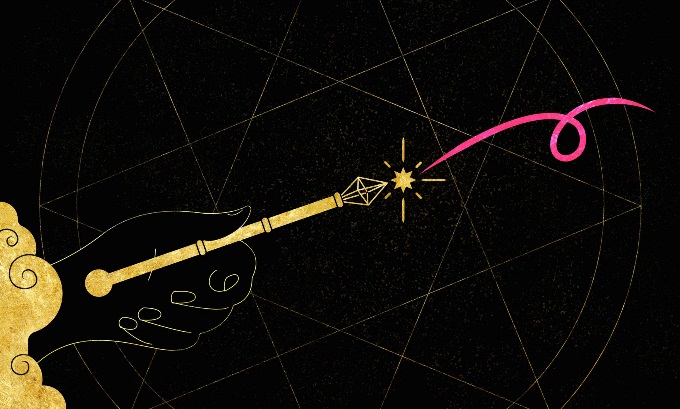 Summary: Evaluate your content up front to make your project pitfalls disappear.
Your current site or app isn't supporting your business goals—which means it's hurting them. You're ready for an overhaul. In fact, you've already started dreaming up that shiny new site or app.

Want to wave a wand and get that efficient, productivity-boosting project that delights users and stakeholders alike? Good news, you can.
Here is the perfect spell for project success: Start with a content evaluation. UX magic takes time to work, but follow these steps and you'll evade the traps and pitfalls that mean certain project doom.
Step 1: Consider content from the beginning.
You think there's just a few weeks between you and your shiny new site or app—if only you could move on to design or even development (eek!). But resist the urge to take shortcuts.
If you don't start with a content evaluation, you're opening yourself up to toil and trouble at every step of the way. Before making any changes or updates, you must make an honest assessment of the content you are working with—or face the consequences.
Big Delays, Mounting Costs
If you don't plan around the content you have, you are creating a budget-impacting problem for yourself. You will deal with this same problem, over and over again, and it will become more significant and time-consuming the further along in the redesign process you get.
Stakeholder Conflict
You'll also miss the opportunity to have high-value conversations with stakeholders early on. This gets everyone on the same page to ensure key business requirements and features aren't overlooked. Uncover fundamental needs at the beginning of the process instead of 3 weeks before launch.
Step 2: Make sure you are considering all of your content.
It's not enough to think about your content in the abstract. Even if you know your site or app well, even if it seems manageable, you're bound to overlook random bits of content that will hex your end product.
You need a content inventory: a complete list of every piece of digital content you currently have on your site or app.
A basic inventory should track the following information for each piece of content:
Name: A title for each piece of content that is not based on the current page name (more on that shortly)
Category: The type of content (e.g., document, product, service, video)
Details: Brief but specific summary (e.g., number and type of images, videos, files, posts, etc.)
Odds are that no one in your organization has put one together yet, at least not formally. But this is the magical elixir that will grant you holistic insight. You'll be able to make smart, strategic decisions that save time and effort in the long run.
Step 3: Make your old site or app structure disappear.
"Poof." That is the sound of meaningful forward progress.
To be a success, your content inventory must be divorced from the current site or app structure. Who knows what dark forces shaped its present form? (Answer: likely marketing or stakeholders who are out of touch with the needs of real users.)
If your inventory closely mirrors the structure of your existing site or app, that is a major warning sign. You're dangerously close to recreating the same ineffective thing as before. You don't need a list of pages. You need a list of content regardless of page structure, which gives you the flexibility to organize around user-based tasks.
For example, if you have an About page that includes a paragraph on your history, a list of locations, and a phone number, you should not have a single entry for About. You should have three individual entries for something like "History," "Locations," and "Contact."
If you're not hearing "poof," try again.
Step 4: Make major content decisions with users in mind.
A content inventory is a great start, but you must decide what to do with that content. Each piece of content, individually and as a whole, should be evaluated for whether it's helpful and relevant—to the user. It should drive functionality.
Do users need the content to complete their tasks, address a question, or inform a decision? Or is it ego-driven detritus from a marketing pitch? Don't let poison make its way into your cauldron. Your digital product will perform much better if you leave it out.
You'll also need to think through the implications of any content that is outdated, inaccessible, or otherwise problematic. You'll need to update and fix it, factoring that effort into your timeline, or plan not to use that content.
These evaluations should be tracked in a content audit. This is where the magic starts to show. Really.
Building off your inventory, an audit tracks the following information for each piece of content:
Status: Whether it stays or goes or gets reconsidered.
Recommendations: How this content needs to change or improve.
Accessibility Concerns: It's a good idea to address these well before development.
Questions: Unknowns that need to be resolved before deciding what happens to the content.
What you end up with, once your audit is complete, is a highly scannable and actionable plan for success.
At a glance, you'll know what questions are creating roadblocks to eliminate or anticipate delays. You'll reveal any key functionality that's missing and understand the scope of what needs updating. And you'll be able to accurately determine assets and information you still need to gather, which can add precious time to a project.
Accio Redesign!
There's a good and a bad way of invoking your digital products. If you cast the right spell, you gain business success and happy users. Cast the wrong spell, though, and you risk project failure and disastrous results for everyone.
Before rushing headlong into that exciting refresh, take the time to perform an honest, critical look at your existing site or app's content. It's the only way you'll conjure a truly useful or radically improved digital product.
About truematter
Our team has been doing the real work of user experience since the earliest days of the commercial web. We're out to make your digital products a whole lot better.