UX Unicorns Do Not Exist: The Myth of the One-Person Usability Team
6 min read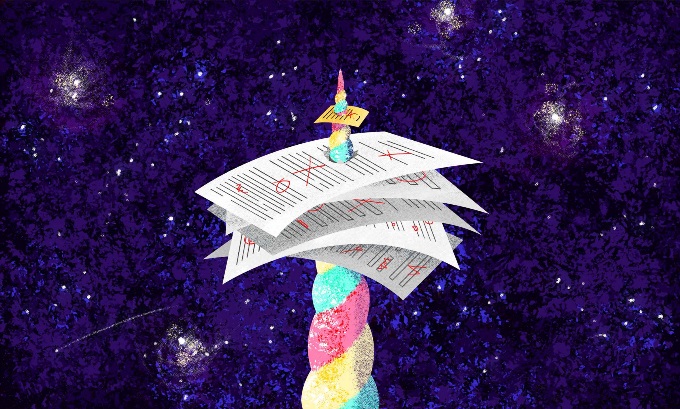 Summary: UX professionals are naturally dynamic, multifaceted, even magical beings. But hiring one person to solve all your usability problems is just an expensive, unrealistic Band-Aid for a larger UX need.
We've seen it before. You've identified some serious issues with your digital products. You know those issues have to do with usability, and you're looking to begin investing in better user experience. Huzzah! But woe to you who believe that hiring a single expert to sweep in and "do UX" (whatever that means) is the fabled answer to your problems. If you or your higher-ups think one person can do it all, think again. Such creatures only belong in storybooks.
No lone soul can "do UX."
If you ever meet someone who has deep, tactical UX expertise in interactive design, front-end development, content strategy, user research, information architecture, user testing, project management, and account management, please introduce us. If they specialize in all of those areas, they probably also live in Narnia, and we've always wanted to see a satyr in person.
The truth is, if you think one UX pro can do it all, you and the rest of your company's decision-makers are: 1) Underestimating the amount of work that goes into great UX and 2) Underestimating the tremendous value of user-centered sites and apps. You need more than one usability professional to embed UX as part of the standard for excellent digital products within your organization.
Sometimes, though, we have to play the cards we're dealt and just start somewhere. So what do you do if you only have the budget, resources, or go-ahead for one UX hire?
What if there can be only one?
A company with flourishing UX embeds usability experts into all of their teams, at every step of the digital product development process. But with a budget for one, there are still concrete steps you can take to craft enchanted user experiences.
1. Assess your situation.
Before you ever write a job description, look at the skillsets your existing team already has. Don't think about your own team's UX skills or lack thereof. Instead, think about what areas of expertise are required for a full UX team. We'd say a basic, fully-fledged UX team is made up of information architecture, interactive design, front-end development, content strategy, project management, user research, and user testing.
When hiring your first UX professional, your primary objective should be to fill in the areas where your team is lacking. You'll get the most bang for your UX buck if you find someone who can both cover your weak spots and complement your existing team's strength by offering their usability expertise.
Consider the following about your existing team members:
What digital skillsets does your team already have?
What areas are you weak in?
Does anyone on your team have untapped expertise?
Does anyone have budding skills where they can gain quick expertise through training or professional development?
2. Prioritize and fill your gaps.
After you identify your team's strengths and weaknesses, ask what kind of UX professional would best round out your team's skills. Write your job description with this type of person in mind. If you find yourself thinking, "Well shoot, I have a lot of gaps," you'll need to prioritize.
Start with any skills you're totally missing. If you have great interactive designers and front-end developers, you might look for someone that specializes in information architecture, content strategy, or UX research. If you have a killer content team and a research specialist, you might hire a UX visual designer. Avoid double-dipping on skillsets—your new hire should support what you've already got going for you.
Also consider specific skills needed for your organization and projects. For instance, if you work on data-intensive web applications and no one on your team can write technical requirements, you can bolster that area of your team and infuse usability expertise at the same time by hiring a UX professional who understands developers and can write requirements.
Above all, make sure you don't overload your new UX team member, even if that means you can't cover every last one of your gaps. You can't say, "We don't have any of those skillsets! So you do them all!" and expect things to go well. You'll be able to ask for expertise in a max of two skillsets from your new UX hire, even if they're familiar with more.
If you ignore this two-skillset max, you are drifting back towards looking for your "UX unicorn" and will wind up with subpar results in the UX areas that your professional only has a basic understanding in. You may also force your sparkling new hire into stressful, unmanageable workdays, and they'll gallop back into the mystical forest of LinkedIn to find a different employer.
3. Support your new hire by building awareness.
It doesn't matter how rare and talented your UX hire is. If you strand them outside of your organization's teams, they won't be able to help you very much. Make sure that incorporating your UX pro into an existing team structure is your first step in supporting their efforts.
Then, support your new hire by helping to provide concrete opportunities to start building UX awareness among your other team members: Try a lunch-and-learn about best UX practices. Invite and encourage team member participation in any engagements with real users. Have your new hire suggest UX reading material for your team to consume and discuss together. Give your new hire the right tools to begin normalizing user awareness.
These UX awareness efforts will take time and coordination, but sharing the UX love with the rest of your team will boost the focus on usability at every step of the development process. While your UX pro can't turn your other team members into fully-fledged user experience experts, having a UX expert on board can start to disseminate usability information that other team members can incorporate into their own areas of expertise.
4. Standardize UX best-practices for the rest of your team.
Over time, you can use your team's new usability awareness to standardize UX best practices going forward. The goal: an entire team that values UX, creates digital products with the user in mind, and wants to further their usability know-how. The more team members join the march towards usability understanding, the more your digital products will improve, and the less your usability success will hinge on your single UX champion. And as the fruits of your labor start to manifest, any stragglers that weren't so sure about this whole "user experience thing" will start buying into your vision.
In time, you'll have the long-term numbers to prove the high value of UX expertise. Your new initiative might be so successful that you can comfortably expand your UX efforts. Take the opportunity to hire more UX professionals, either to build a fully-fledged UX team or to strategically embed UX expertise in multiple teams across your organization.
Enjoy the sunshine and rainbows.
As your team starts implementing UX best-practices, your digital products will improve, and your metrics will start to reflect that. Your higher-ups will see the success your usability efforts manifest and understand the wisdom of a UX investment. The proof just might be enough incentive to bridle the naysayers, and maybe even create enough momentum to keep hiring UX professionals. That certainly won't happen if you hire one person to do it all—you'll wind up with subpar work and a stressed, isolated UX pro who can't successfully share their usability wisdom with other members of your organization.
After all, UX unicorns might be mythical, but UX professionals are certifiably real. And when you bring one on, you open the floodgate to a whole new perspective on sites and apps: it's all about meeting real users' needs. Every step your company takes towards a continuous focus on real users is another step towards digital product utopia.
About truematter
Our team has been doing the real work of user experience since the earliest days of the commercial web. We're out to make your digital products a whole lot better.