Keeping Your Team on the Same Page with Internal Communications Governance
5 min read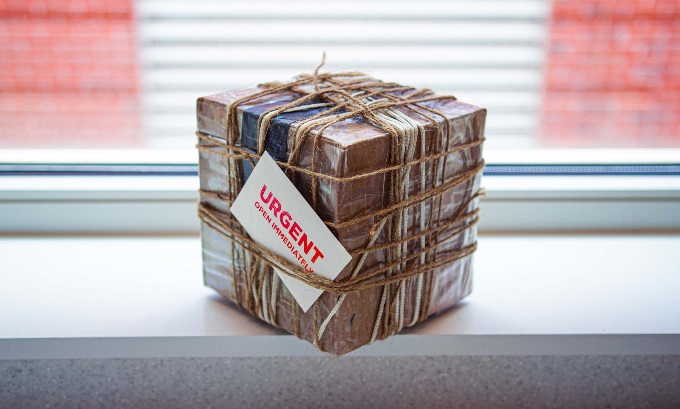 Summary: Employees need (and want) to pay attention to internal corporate communications. But without a user-focused set of standards and expectations, key messages go right over their head.
Users Miss Scrambled Messages from Leadership
Digital product users get easily overwhelmed by vast amounts of difficult-to-find information. They can't stand to decipher content that is not painfully clear and obvious. This is especially true for employees trying to keep up with the barrage of internal corporate communications coming from an intranet, email, texts, and offline materials.

Employees want and need effective internal communications, much of which is essential for their day-to-day work. But the frustration and stress they feel trying to find and understand that information isn't worth the headache. So, they create workarounds, rely on word of mouth, or outright miss vital information and deadlines. Without set standards to make the search for information easy, your internal corporate communications can become compromised or even useless.

Communication Strategy and Standards
Effective communication keeps everyone consistent and accountable—on standards, policy/management changes, safety precautions, events, emergencies, and more. But internal corporate communications teams are often plagued by aging tools and technology, multiple channels (online and offline), lack of resources, and poor content governance.

Not all technology problems can be solved quickly or easily. But all companies will benefit from an internal communications strategy that includes strong governance. Instead of focusing only on getting the message out there, organizations must focus on how to effectively create, distribute, and manage internal communications.

Getting and Keeping Users' Attention
Establishing communications governance will help your organization promote key content that your employees can easily digest, understand, and act upon.

Take Inventory of Your Content
Your firm publishes or promotes a great deal of internal content, essentially anything your organization wants to share internally. This includes broad-based announcements, emergency warnings, essential notifications, news, blog articles, events, or just plain culture-building stories.

This can all add up. If content isn't organized in a way that makes sense to users, they're going to get annoyed trying to find (let alone understand) everything you throw at them. Which means they'll either waste valuable time looking for specific information or they'll never find it at all. Organizing your content into recognizable categories will make it easier for them to find the information they need.
Your categories should clearly distinguish different types of communications. For example, users should be able to tell the difference between standard news and actionable announcements. Emergency alerts should have a standard location, look, and topics. Culture-driven blog posts should be separate from policy and procedures.

When you categorize your content, you make it easier and faster for people to find and digest communications. Start by assessing all content and content types. Then place this material in like categories. Describe the purpose and goals for each content type. Then imagine who could be responsible for it.

Give Maintenance Responsibility to Select Employees
Internal communications can become a confusing mess when there are no designated subject matter experts to take responsibility for creating and distributing content. Imagine a grocery store where every employee in the store calls the shots. Or worse, only one overwhelmed employee is expected to hold down the fort. It would be a downright nightmare keeping employees in sync and working cohesively. That's what happens to your internal corporate communications when you don't designate content responsibility to appropriate employees.

Giving content creation and organization responsibility to trusted employees (within the context of a distribution and approval system) will prevent internal messaging from collapsing into chaos. This means no more waves of irrelevant messages from any random team member.
Give capable subject matter experts (such as a department representative or service area expert) responsibility over relevant messaging (notifications or alerts) or content areas (sections of a site or app). Be sure to designate this responsibility to roles rather than specific people. This way, inevitable employee turnover does not disrupt communications. The next person simply assumes the role.

Create and Enforce Content Governance
Even with delegated responsibilities, you still need established rules. Think back on that grocery store—imagine your managers rearrange the aisles in the store every day, as each sees fit, disorienting other employees and customers. Or imagine an intranet where the home page gets cluttered beyond recognition because everyone wants their information right at the top. This disorder is the norm when designated employees can say and do anything they please.
Content governance limits what changes designated employees can make. They should be limited in precisely what content they can adjust and how they go about adjusting it. This means establishing rules about content types and access. It also means establishing a style guide for words, images, and subject matter (look to Marketing for help here). Yes, it means limits on key areas of your intranet, like the home page. These rules will help you create cohesive, usable content and prevent content owners from making changes that hurt overall consistency.
Simplify Content to Make it Scannable
How communications are formatted and styled has a huge impact on how much of your content your employees retain. The fact is people read very little online. If users can't glean the meaning of a message, announcement, or notification at a glance, then they won't be able to keep up with changes in your organization.

Content strategy best practices will help make your content more efficient for users (formatting, style, concision, and more). For more details, start with these articles:
Create an Internal Corporate Communications Hub
Content can get lost when multiple, varied communication channels are in the mix. Often this arrangement is a requirement. For example, emergency messages must be promoted via text, phone, and physical intercoms. Communication is often different for employees versus contractors. Some people work permanently from home.
Mitigate this by creating a single, default area where all internal corporate communications live. Organize content and govern it well, and it will become a true central hub. Users will always know where to find reliable information and internal communications. A well-conceived intranet will also allow you to accelerate your move away from obsolete technology and numerous (possibly redundant) communications channels. Your users will love this.

Governance Helps Users Hear You
Throwing internal corporate communications to the wind and hoping they reach someone isn't a best practice for a successful, communicative organization. With solid governance in place, your users have a better chance of not only seeing key messages and content but understanding and acting on them. Employees will be able to receive and read messaging in a timely manner, empowering them to do their jobs with all the proper information. That keeps everyone in your organization efficiently on the same page.
About truematter
Our team has been doing the real work of user experience since the earliest days of the commercial web. We're out to make your digital products a whole lot better.