For Easier Maintenance, Focus on Consistency & Efficiency
3 min read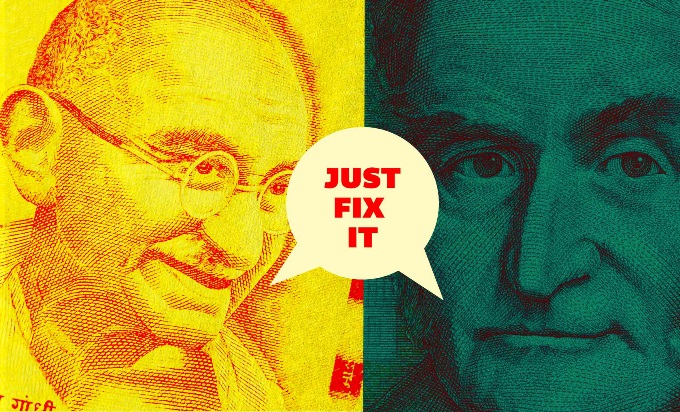 Summary: How do you ensure consistency and quality over time when you need a small army just to keep your bank site updated?
Bank website updates carry an urgency other industries simply don't encounter as often. Products change. Initiatives change. New information, documents, and rate sheets might need to be published as soon as humanly possible. Urgent alerts need to reach customers in real time. And that's on top of the necessary security updates and patches your development team needs to keep an eye on constantly.
Control Your Site With Tight Governance
Set standards and style guidelines for your site. Demand that your team stick to them. Any necessary change to these standards should require careful planning and input from all areas of your team (design, content, development, etc.).
Document your standards and guidelines carefully and thoroughly. Use that document as a training tool for new team members and as a reminder for those updating the website.
Pro tip: This governance document is also an effective and neutral shield against half-baked site requests from stakeholders and leadership.
Limit Contributors
Don't allow every team member and their brother to update your website. Choose a few people to handle site maintenance. They should serve as gatekeepers to guard against updates that deviate from your established standards and guidelines.
If you need more people updating certain portions of the site (more common with larger banks), limit those contributors to particular tasks. For example, maybe they can only update rate sheets or their location page. Establish careful roles and permissions for these additional contributors and consider adding an approval workflow to ensure their changes don't get out of control. For this, you will need a content management system (CMS) that handles users and roles well.
Pursue User-Friendly Admin
Your user experience thought shouldn't stop at your public facing site. Most backend site administration areas are horribly frustrating to use, causing maintenance to take way longer than it should. This is a problem with homegrown solutions, obviously, but it can also be an issue with CMS products.
The easier your site admin is to use, the more efficient your team will be and the faster your critical updates will be published. When looking for a CMS, focus on usability for your team members maintaining the site. If you create your own administration area, test it with your maintenance team to make sure it is, in fact, easy to use.
Update with Purpose
Every major site update should demand the same careful planning given to your site during initial development. Plan new features and functions according to the existing site strategy and analytics data. Test with real users. Get their real feedback. Banks too often get in trouble when they tack on a new section or functionality without a thought to why it's there or if it's still serving their customers.
Focus on Consistency and Efficiency
Crazy maintenance will always be part of having a bank website. But the easier your admin is to use and the more consistent your maintenance process, the more effectively and efficiently your team will be able to make those important updates.
Next Post in This Series
Make Third-Party Tools Work for Your Unique Needs
---
All Posts in This Series
For Easier Maintenance, Focus on Consistency & Efficiency
About truematter
Our team has been doing the real work of user experience since the earliest days of the commercial web. We're out to make your digital products a whole lot better.