Choose the Right Content Management System with Research
4 min read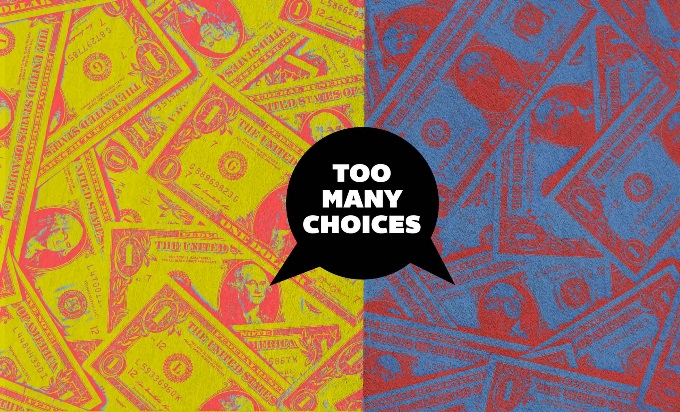 Summary: You have a lot of options when it comes to content management systems for your bank site. One or more of them will be right for your needs. But how do you choose?
When it comes to maintenance, banks want something their internal team can control by themselves that doesn't sacrifice quality, security, or flexibility.
Understand What a CMS Is and Is Not
A content management system can be a powerful tool for faster everyday updates and spinning up new pages for bankers, locations, etc. in no time. But it doesn't mean your maintenance team will never need help with major design or functional changes to the website. New features or major updates will require planning and careful implementation.
Also keep in mind that a CMS is not a set it and forget it purchase. Content management systems require their own brand of maintenance. You'll need to make decisions about purchasing and renewing licenses. In order to keep up with security and performance patches, over time, you'll need to upgrade to new versions of the software.
How to Choose a CMS
You need a CMS. But which one? Many options will be workable. None will fit perfectly. One thing is certain, the wrong choice will cost you, big time. Follow these rules of thumb for picking the best option:
Involve your IT people. Your internal systems and preferences will have a great deal to do with your decision. Your IT team can ask the right questions about platform, extensibility, internal compatibility, code-base, upgrades, and so on.
Focus on enterprise-class systems. You are a bank, not a hobby store. You need serious security, the ability to allow for future growth, and integration for your own processes and systems.
Make sure it's easy to use. If your team is going to use this system on a day-to-day basis, make sure it's user-friendly.
Research features carefully. Often your decision will hinge on one or two bits of functionality. Read independent research reports. Get demos of leading candidates, preferably in person.
Find out about add-ons. Many CMS products offer interesting add-on features that help with analytics, inbound marketing, social media, personalization, email marketing, etc.
Research cost thoroughly. There's more to the cost of a CMS than the initial purchase. You must consider licensing fees, upgrade fees, and extra "module" fees. Create a five-year budget for CMS-related expenses.
Always talk to technical representatives. CMS salespeople are like all salespeople. They are motivated to make you happy enough to choose their product. Talk to someone who understands the ins and outs of what the system actually does (and doesn't do).
Consider support and community. Research vendor support. Is it robust? What kind of training does the vendor provide? What is the user community like? How active are the support forums? Is the development community creating a rich library of modules or add-ons?
Research digital marketing capabilities. Ask if the CMS can help you with digital marketing, particularly customer journey mapping, and how. Does the product include marketing and customer journey tools? Or does it integrate well with the tool you're already using?
Create a decision matrix. Create a visual comparison based on your imperatives and priorities. Fill it out completely for your top two or three candidates. It will clarify your thinking.
Keep an open mind. Don't choose anything because of name recognition. Don't choose an option just because it's presented as a no-brainer or required choice by internal team members or stakeholders.
Make the Right Choice, Not the Popular One
Lots of people, including perhaps your IT department, will tell you there are only a few CMS players out there. Don't make your decision based on favorites or popularity. Instead, decide what you need your CMS to do and research which platforms can do it. Narrow your choices down until you can pick the one that will truly help your business most.
Next Post in This Series
Acquire New Customers and Retain Old Ones with Excellent Usability
---
All Posts in This Series
Choose the Right Content Management System with Research
About truematter
Our team has been doing the real work of user experience since the earliest days of the commercial web. We're out to make your digital products a whole lot better.