Organizations Doing UX Right Have These Things in Common
5 min. read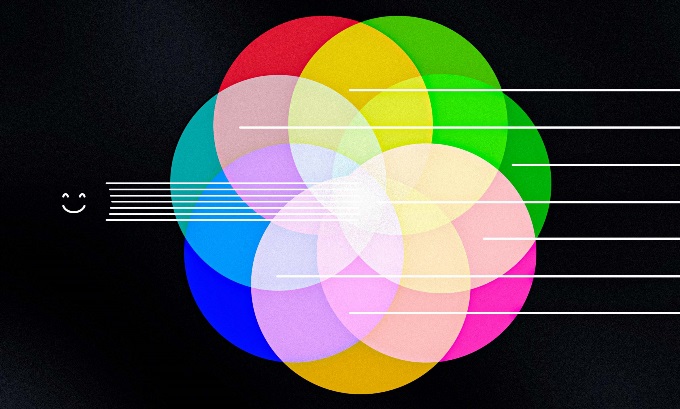 Summary: Some organizations have UX figured out, routinely making exceptional, easy to use digital products. What exactly are they doing right? What key decisions are they making?
The world is full of digital products. Some are wonderful. Most, however, frustrate us. The avalanche of slapdash, barely usable digital products tells a story of broad-based failure. Most organizations haven't exactly turned the user experience corner.
What We Can Learn from Those Doing UX Right
Some organizations deliver strong, effective, delightfully easy-to-use digital products. We can learn a great deal from UX savvy companies. Let's look at how they are meeting the moment and how we might emulate their success.
Their digital products are mission critical.
Before you can make exceptional user experiences, you need a reason to do so. The average immigration attorney is not monumentally concerned with user-centered design. A competent website with solid SEO and marketing strategy will do nicely. A large public works department, burdened by bureaucracy and in control of a required process, may simply be insulated from prioritizing UX.
But if a company's very existence is tied to high-performing online experiences, it must devote significant attention to user experience or suffer massively.
They acknowledge real UX need.
Organizations are increasingly forced by the market—and evolving user expectations—to make ever-better digital products. Studying their offerings objectively, looking for every possible advantage, leaders discover something truly unsettling: Competing products are far easier to use.
Customer complaints abound. Leaders can no longer unsee usability flaws. They might not understand how to improve product usability, but they have at least heard of user experience. They know somehow that UX is an essential ingredient, and it is lacking.
This simple realization is seismic. Once motivated players see a need, they do everything they can to address it.
They understand internal strengths and weaknesses.
Acknowledging poor UX is one thing. Realizing you have zero capability to do anything about it is quite another. Organizations on the right path start with the brutally honest reflection that they lack the people, processes, or resources to make user-friendly products.
This awareness is especially keen in development-centered firms. They reflexively understand their functional prowess and, to their credit, largely acknowledge their severe UX deficit. They recognize this despite their lack of a clear concept of user experience. As a result, dev teams don't even have a very clear idea of the roles they are missing. They simply know the solution to their woes has something to do with usability, design, and user experience.
That's an imperfect understanding, but more than enough to take the next step.
Leadership genuinely values UX.
This trait is by far the most important to UX success. Leaders, not just middle managers but C-level executives, see the business value of investing in better user experience. They value it as a differentiator, revenue-generator, efficiency-booster, or as a way to attract and keep customers.
They begin the push for more user-centered products by looking more deeply into UX. They talk to people, read voraciously, and attend webinars or conferences. More pointedly, they recruit people internally who share their drive: an internal champion.
Perhaps spurred on by a motivated CEO, perhaps by a strong grass-roots effort, organizations focused on serving users well tend to promote UX in a broad-based way. Organizations can push for more user-centered digital products without buy-in from the top, but it's an uphill battle. Nothing can replace executive commitment or the action it stimulates.
Devoted UX resources work on projects.
Firms serious about UX spend money on UX resources. This may begin with contracting external resources, but almost always leads to the inception of an internal UX team, even if that team starts with just one person.
UX teams prove their value and grow. Small companies might have a correspondingly small UX footprint. But larger companies can grow entire UX teams complete with specialized sub-disciplines like user research, information architecture, content strategy, UI design, and so forth. Healthy UX teams might be fully internal, fully external, or hybrid.
Project teams incorporate UX into their methodology.
UX is nothing more than a nebulous idea until it becomes a formal part of daily project life. Firms making enviable user experiences incorporate UX thoroughly into their project methodology. And they do so with determination and gusto.
This means project leaders (PMs, scrum masters, product owners) are well acquainted with UX imperatives, processes, and best practices. UX is ingrained into the project plan and a key part of Agile planning. User experience leads participate as equals in strategic and tactical project discussions.
This level of project integration does not come easily or quickly, especially for development-centered firms, who lean on project processes crafted without UX in mind. Even if they reach UX synthesis clumsily, in fits and starts, the best organizations simply keep at it, learn as they go, and continue to adapt. Why? They see the difference in the end result.
They can't get enough user input.
When organizations embrace UX in many or all ways noted here they become addicted to the benefits. The see the direct line from these activities to stellar digital products and they want to keep going.
That means more observation, more prototyping, more testing, and more interviews. This leads to better and better outcomes for organizations, which in turn fuels the fire for more, radical focus on the people who use the sites, apps, and software they make.
It's the very best kind of feedback loop.
Meeting the Digital Product Moment
Organizations that embrace UX wholeheartedly, from executive leadership down through the folks pushing pixels in the trenches, make exceptional digital products. They make products people want to use, products people return to, products people love.
Companies that get UX right all have very similar attitudes. The do very similar things. They have similar habits. If you want to be like the firms that succeed, you must think like they think and do what they do.
About truematter
Our team has been doing the real work of user experience since the earliest days of the commercial web. We're out to make your digital products a whole lot better.