People With Disabilities Like TV and Podcasts, Too
4 min read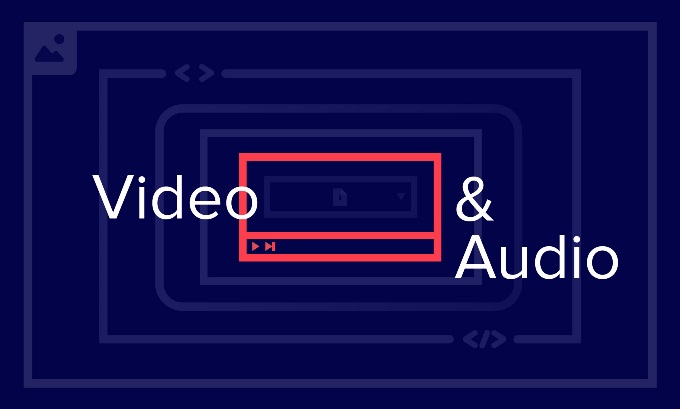 Summary: Make sure all users can interact with your video and audio content by following these simple accessibility requirements.
Just because someone has a visual or hearing disability doesn't mean they don't want to interact with the same video and audio content as everyone else. Popular TV shows, movies, or podcasts make up a vital part of popular culture. Imagine being unable to access and enjoy them just because no one thought to make sure that information was accessible to you.

Even more serious, we all receive audio and visual messages every day and we rely on them to navigate our surroundings. They surround us, from announcements in public places like airports and train stations to instructional video animations like the kind you might see on your smart TV while trying to set up your wifi. More to the point for digital creators, consider the times you use audio and video while interacting with sites, apps, and software products. This content is everywhere.
Making Media Available to All
Life in the modern world would be a lot harder if you couldn't watch videos or listen to audio with no other means to access that information. This is what people with certain disabilities experience every day. But it doesn't have to be that way.
Users with disabilities can use and enjoy the same video and audio media as everyone else, they just need to access it differently. WCAG accessibility compliance guidelines lay out the requirements for ensuring those who cannot watch and/or hear your multimedia content access this information in a way that works for them.
The WCAG Guidelines
Perceivable Principle – These guidelines fall under WCAG's principle that online content and interactions must be "perceivable."
Provide Alternatives
Guideline 1.2 says "provide alternatives for time-based media." Here, time-based media means anything video- or audio-related.
Allow Users to Pause or Stop Media
Guideline 1.4.1 requires that "if any audio on a Web page plays automatically for more than 3 seconds, either a mechanism is available to pause or stop the audio or a mechanism is available to control audio volume independently from the overall system volume level."
What This Means for Users with Disabilities
Users who are deaf or hard of hearing and users with learning disabilities rely on captions and transcripts to access audio information. Alternatively, blind or limited-sight users need audio descriptions to relay a video's visual information. Videos and audio that play automatically can cause issues for those using screen readers. Audio from the screen reader becomes harder, if not impossible, to understand when audio from a video overlaps it. For people with neurological disorders, certain videos can cause dizziness and even seizure – something that can be prevented if they're able to choose not to interact with the video.
Best Practices
How do you make sure your video and audio content is accessible? Follow these simple rules every time:
Allow video to be paused.
Allow audio to be turned off.
Provide audio descriptions for videos.
Provide captions or a transcript for videos and audio.
Accessible Media is Our Professional Responsibility
It's a mistake to assume that just because someone can't interact with video or an audio recording in the traditional sense, they don't care about that content. People who are blind still enjoy Game of Thrones, Friends, The Office, or your favorite TV show. People who are deaf still enjoy Serial, 99% Invisible, Crimetown, or your favorite podcast. They're interested in the content, they just have to access it differently. Our job as digital professionals is to ensure that they can.
Next Post in This Series:
The Accessibility Requirement You're Probably Failing Right Now: Focus States
---
You can download the full whitepaper from the Progress site.

All Posts in This Series
People With Disabilities Like TV and Podcasts, Too
About truematter
Our team has been doing the real work of user experience since the earliest days of the commercial web. We're out to make your digital products a whole lot better.