Top 10 Mistakes Hospital Sites Always Make (And How to Fix Them)
11 min read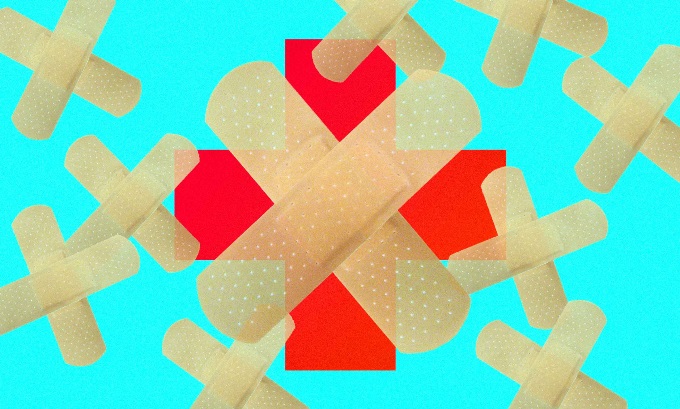 Summary: Some issues are all too common in the increasingly online world of healthcare, but they don't have to be. Gain a competitive edge by sidestepping these common UX pitfalls.
What Hospital Sites Get Wrong
Your hospital's web team probably struggles to keep up with emerging technology, community needs, and the latest public health campaigns. Site updates are often done on the fly, without solid intent or planning, and I.T. teams can be over-eager to adopt unproven technology and features. Plus, hospital sites are subject to the same problems that plague all digital products: time and budget constraints, busy and uncoordinated teams, and lack of digital expertise in marketing departments. Even top sites in the industry fall short on usability, resembling an uneven patchwork rather than a consistent and seamless experience.
Despite your best intentions, you're probably making mistakes now. But if you address even a few of the problems below, you'll boost patient engagement, save your budget, and pull ahead of the competition.
Mistake #1: Most hospital sites have a decidedly internal focus.
Marketing and IT teams are deeply familiar with your hospital's internal tools and processes. You talk to healthcare providers and administrators on a regular basis. You know the goals and needs of the hospital system, but unless you regularly seek out patient feedback, you'll have little insight into the goals and needs of the average person interacting with your site.
Solution: Base decisions on what patients really do.
Test your site with users on a regular basis. Observe how people navigate and use your site to accomplish their tasks. Arm yourself with an understanding of what real patients do—where they go, when they struggle, what keywords they use. Keep an eye out for how your site gets in their way.
Be willing to change course based on what you uncover. Once you eliminate bias and guesswork, you'll know how to support patient expectations while addressing your internal goals. And keep your focus on actual users. People who work for your hospital or in the healthcare field won't give you the right feedback.
Mistake #2: Site navigation can be bloated and overwhelming.
Everyone inside your hospital wants their content, department, or campaign to be prominently featured and close at hand, usually at the very top of the home page. Web teams may try to accommodate these wants by giving everything equal weight and visibility. This leads to overly comprehensive menu options and lengthy lists of "helpful" links. But when everything is given star treatment, nothing seems important. Navigation becomes another thing to wade through rather than a helpful wayfinding tool.
Solution: Streamline, categorize, and prioritize.
Hospital websites can be complex and labyrinthine. Focus on creating a logical site structure with straightforward navigation that uses clear, descriptive names familiar to your users. Don't get fancy. When in doubt, call something exactly what it is.

If you expand main navigation with dropdowns or mega menus make sure they are simple, clear, and uncluttered. Use headings to make link lists more digestible. Make room for the items that are most actionable for patients (e.g., making an appointment or finding directions), and downplay or let go of the rest.

As for the home page, use analytics tools to identify the most frequently visited pages or sections on your site. Devote the best screen real estate on your home page to these items only. (This means the radiology department probably isn't getting star treatment, sorry.)
Mistake #3: Search isn't quick or helpful.
Savvy users increasingly rely on search to get to where they want to go. Rather than deal with a confusing navigation menu (see Mistake #2), they cling to the search bar like a lifeline. Additionally, if people search Google directly, they can arrive on any page, not necessarily the home page or a landing page. If Google has led them astray, they'll use the search bar to quickly orient themselves. Yet love and attention is rarely given to this workhorse area.
Search results lists are often an unhelpful mess. Because site pages often don't have appropriate title tags and meta descriptions, results can be irrelevant and difficult to scan. Image thumbnails may be broken or poorly rendered. And the default formatting for out-of-the-box solutions is apt to be very bad.
Solution: Test & customize the search experience.
Just as you would strategize, plan, and test the home page of your site, be intentional about how search results are shown and what information is presented. Rather than rely on out-of-the-box search functionality, push boundaries. Test with users to see where the problems are and what can be improved.
For the results to be helpful, you'll also need to write good, helpful meta data for all pages. This data is displayed in browser tabs, helping patients jump between multiple pages, and it's also what they'll need to scan your search page. Craft your titles and descriptions carefully. And work in important keywords organically, not as a string of comma-delimited words that will appear nonsensical in search results.
Mistake #4: Metrics and analytics don't drive user-centered change.
Many teams don't have site-wide, goal-driven analytics set up. When they make updates or run campaigns, they have no idea of the impact—and no hope of knowing what to change to improve engagement. Even if they do track some basic metrics? All the data can feel overwhelming, and they often not know how to act on it. Worse, most hospital website teams have not even created goals and objectives that feed directly into expectations and metrics.
Solution: Start tracking now, if you haven't already, and plan to act.
Begin by establishing goals, objectives, and metrics based on what drives value for your hospital, then do your tracking and research.

Tracking software (like Google Analytics) and user observational tools (like CrazyEgg or HotJar) can help you understand how patients and visitors are interacting with the site over time. This gives you vital information about what's most important to users, what they typically search for, and where they might get tripped up.

You can also find creative ways to learn about your patients' current experience. For instance, you might track the number and type of help desk calls. You might work with patients to chart their journey for scheduling an appointment. All of these tracking and research methods will arm you with clear insight into opportunities for improvement.
As the data comes in, review on a regular basis so you can start identifying patterns and problems. This will spark ideas for short-term and long-term improvements, all backed and informed by real patient behavior and what people actually do.
Mistake #5: Marketing drives site content.
With local and online competitors crowding the market, boosting patient engagement is always top of mind. Often this is accomplished through marketing campaigns via social media and endless landing pages, pushing these promotions more or less directly to the website. While you want to spread the good word about your expertise and the excellent things you're doing for patients, there's a difference between brand-centric content and actionable, patient-centric content.
Most promotion content screams "Look at me!" rather than offering meaningful information or actions to patients. Sound familiar? If so, it's a sign you need to change your perspective. Your site is where people go to take action, not to become more aware of you, admire clever slogans, or enjoy slick stock photography.
Solution: Craft your site based on patient tasks and needs.
Marketing campaigns are a part of life, but they shouldn't get in the way of patient tasks. Ultimately, for every proposed site addition or update, ask yourself (and answer honestly): what are people looking to do here? Your site, first and foremost, should be designed to meet patient needs.
Guide patients directly to the actions and next steps they care about. Help them find the information they need. Make it easy to compare, contrast, and chose doctors. Help them make appointments and find locations. Make it easy to access online care. Help them understand what they owe and how to pay.
Minimize or outright delete anything that isn't helpful or actionable, like copious, internally focused, purely descriptive content. Nothing will drive patient engagement more than simply being easy to engage with—by giving patients exactly what they need, when they need it, with minimal fuss.
Mistake #6: Dense, difficult medical jargon proliferates.
Hospital sites must work with subject matter experts (SMEs) to make sure they're providing accurate information about services, symptoms, and techniques for patients. However, SMEs are experts in their field, not in writing for the average person. When their words make it directly to the screen, content and interactions won't be understandable by the average person.
Solution: Re-write using concise, empathetic, plain language.
The input provided by SMEs is valuable, but it should be treated as raw material rather than final content. Don't allow esoteric medical verbiage on your site. Instead, engage a UX writer who has the chops to translate these complex concepts into simple communication. These professionals create useful pages that people understand and easily act on. UX writers should also be able to assess tone, speak to patient concerns, and be able to say everything that needs to be said in a fraction of the space.
Mistake #7: Communication methods are archaic.
Many hospitals seem to be caught in a time warp. Everything used to be done in-person, with information being collected via paper forms and dispersed via marketing brochures. But things are different online. When paper forms or printed material are directly recreated as PDFs on hospital sites, they continue to resemble their prehistoric ancestors.
But traditional standards don't work in digital contexts. Patient information, encased in an elegant tri-fold design, may work as a physical hand-out, but fails miserably online. A form that patients could fill in at leisure now takes forever online and spits back inscrutable error messages. Large PDF spreads are brutally difficult to digest for people using mobile devices and small screens. Flashy graphics almost always get the way.
Solution: Create highly actionable, user-friendly communications.
When you update your content for digital contexts, you'll also need to update your processes and standards. For instance, digital forms need to be much shorter and more efficient than their paper counterparts. Often this means creating multi-step "wizards."
Instead of requiring people to download unwieldy PDFs, it's best to put content directly on the page, designed properly for the web. Doing so will boost accessibility and Google search ranking. When you take the time to modernize, you'll see greater understanding, engagement, higher form completion rates, and much less frustration.
Mistake #8: Legalese gets in the way.
Healthcare is a complex, heavily regulated industry. Legal and compliance teams have a say in what goes on hospital sites, but keep in mind that they aren't digital experts. They know what the hospital needs to disclose to patients, but they don't know how to make it useful or readable. Maintenance teams go astray when they add dense, boilerplate language without considering context or patient needs.
Solution: Make content as simple as possible, then minimize the rest.
Some required legal and compliance-driven information can be helpful, especially content about a patient's rights and options. This information should be included contextually and where it makes the most sense in the patient's journey, with clear headings to help them scan and take action. The stuff that's really just there to cover your bases? Make it obvious that it's not immediately pertinent and keep it out of the way. Add a heading that makes it clear that it's a disclaimer. Drop it down low on the page, and consider dropping the font size, too.
Mistake #9: Most hospital sites are inaccessible.
Your site should be fully accessible to everyone, including those with disabilities. Think about a patient who has a broken arm trying to navigate with the keyboard. Consider someone with poor eyesight trying to scan for information or using assistive technology like a screen reader. You'll serve them better if the site follows digital accessibility guidelines. It's not only the right thing to do; it's a legal requirement.
Digital accessibility lawsuits are on the rise. Several major hospital systems have been targeted for accessibility issues. Yet most sites still have serious issues here, and many maintenance teams are untrained in accessibility guidelines and best practices, making it all but impossible to get—and stay—compliant.
Solution: Commit to long-term digital accessibility.
Following digital accessibility guidelines and best practices must become a priority and a natural part of your process. Even if you received a scary letter from an attorney and promptly remediate all your existing problems, you would run the risk of falling out of compliance with the very next site update.
Make sure your next redesign is accessible from the start. In the meantime, become familiar with the latest WCAG AA guidelines (or engage a partner who is familiar with those guidelines). Plan to enforce them for all new updates and initiatives, as there are accessibility implications with even the smallest tweaks. Thoroughly vet all new content and features by making an accessibility audit part of your process, and you'll never have to deal with a major overhaul.
Mistake #10: Hospitals don't invest in their digital properties.
This is the foundational reason for all the wrongdoings above—simple lack of resources, lack of priority, and lack of understanding of the impact of these problem areas. While a new MRI unit has immediately tangible uses and value, it's much harder to understand the return on investment (ROI) for a proper site redesign. So sites remain static, marketing-driven properties that fail to reach their potential.
But for patients, your website is a direct extension of the physical hospital. It a direct line to care. It's a place for them to accomplish things, perhaps even better and faster than in person. You may have an amazing waiting room and beautiful new hospital wing, but the only thing a potential patient may ever see is your website or Google results about doctors. If they schedule a video visit, they may never set foot on the hospital campus. With online scheduling, self-service, and electronic health records (eHRs), patients are becoming dependent on online interactions. Your site must support and forward all of this.
Solution: Rethink the purpose and value of your site.
Time, attention, and budget are limited, of course. But you can always start by considering your site an active place where people go to do things. Review and audit your current site. Anything that doesn't serve their tasks and needs should be on the chopping block, which will let you better support the things that do support them.
If you are ready for a redesign, first do a site Discovery to evaluate what's providing value and what's getting in the way. This is your secret weapon. A deliberative process will set the stage for success.
Most hospital web teams do not move intentionally. Driven by the CEO's imperatives, the loudest voices, and paint-by-numbers functionality, marketing departments proceed directly to design and implementation, usually copying similar hospital sites. Of course, this is precisely how their sites became what they are today, full of the problems noted here.
Fix These Mistakes to Stand Out (In the Best Way)
Even if you're a few years away from a major design, keep chipping away at the content and interactions that affect users the most. With small but constant steps in the right direction, hospital sites can become more powerful tools. Fixing even a few of these common mistakes is a guaranteed path to stronger return on investment and a better, patient-centered experience.

About truematter
Our team has been doing the real work of user experience since the earliest days of the commercial web. We're out to make your digital products a whole lot better.