Long-Term Success Starts with User Trust
4 min read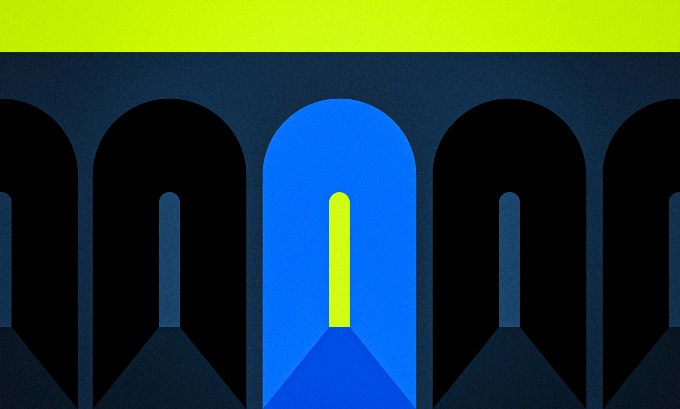 Summary: Your digital products should help you meet key business goals—but not at the expense of your users' experience.
The Wrong Way to Keep Customers
Forward-thinking organizations are laser-focused on reaching their business goals. They have endless conversations and strategies devoted to acquiring and retaining customers. Their digital products must support their goals, but often sites and apps prioritize acquisition and retention over users.

Consider cancelling a digital subscription or service. Let's say we want to create a Yahoo email account. Doing so is incredibly simple—there are multiple opportunities to sign-up, and it takes minimum effort. But if we want to delete our account, it's annoying just to find where to go, let alone complete the task. Cancelling becomes an ordeal because the organization doesn't want us to leave, so they make exiting overly tough. But by the end of the process, we're not just enraged by the experience; we're mad at the whole organization behind it.

Yahoo: A Case Study in Misguided Effort
In their zeal to keep subscribers, Yahoo commits many acts of betrayal during the account deletion process, violating user trust. Avoid making the same mistakes if you want to build a lasting relationship with your customers.

Don't Hide Options
Burying undesirable options in hidden subpages or under illogical page names isn't going to deter users from completing their tasks. Whether this is a consequence of poor UX, bad content strategy, or a purposeful decision, users will find what they need through Google. All you'll do is frustrate them and waste their time.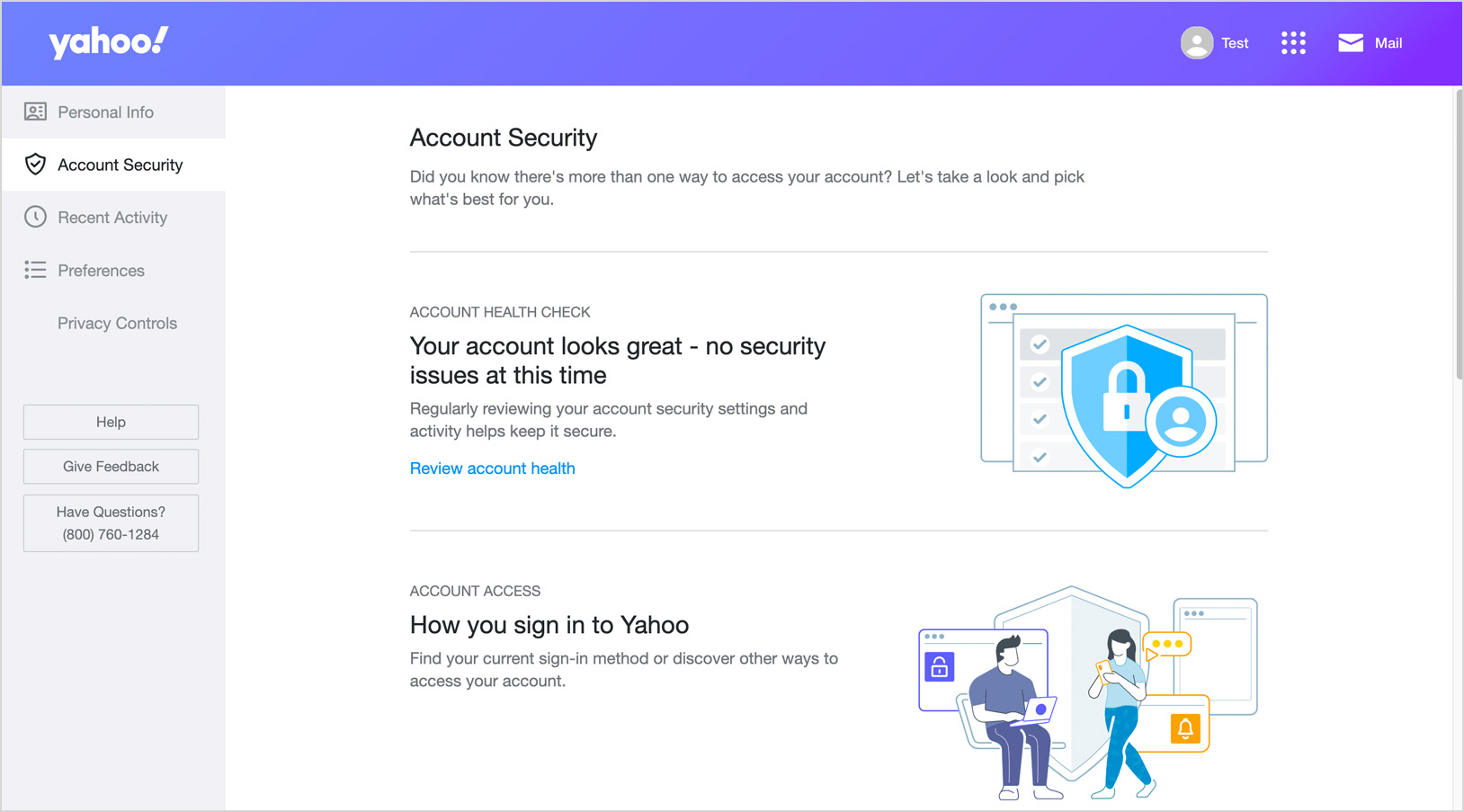 Don't Make Users Scroll
Putting important actions at the bottom of a page, after paragraphs and paragraphs of dense content, lets users know exactly how much you value their time—not at all. Nobody wants to (or will) hunt endlessly for the right actions. Nor will they carefully read blocks of content to find what they need. If the goal was to slow users down, then you succeeded. However, it's incredibly discourteous to users' time. They're sure to remember how little you valued and advocated for their needs.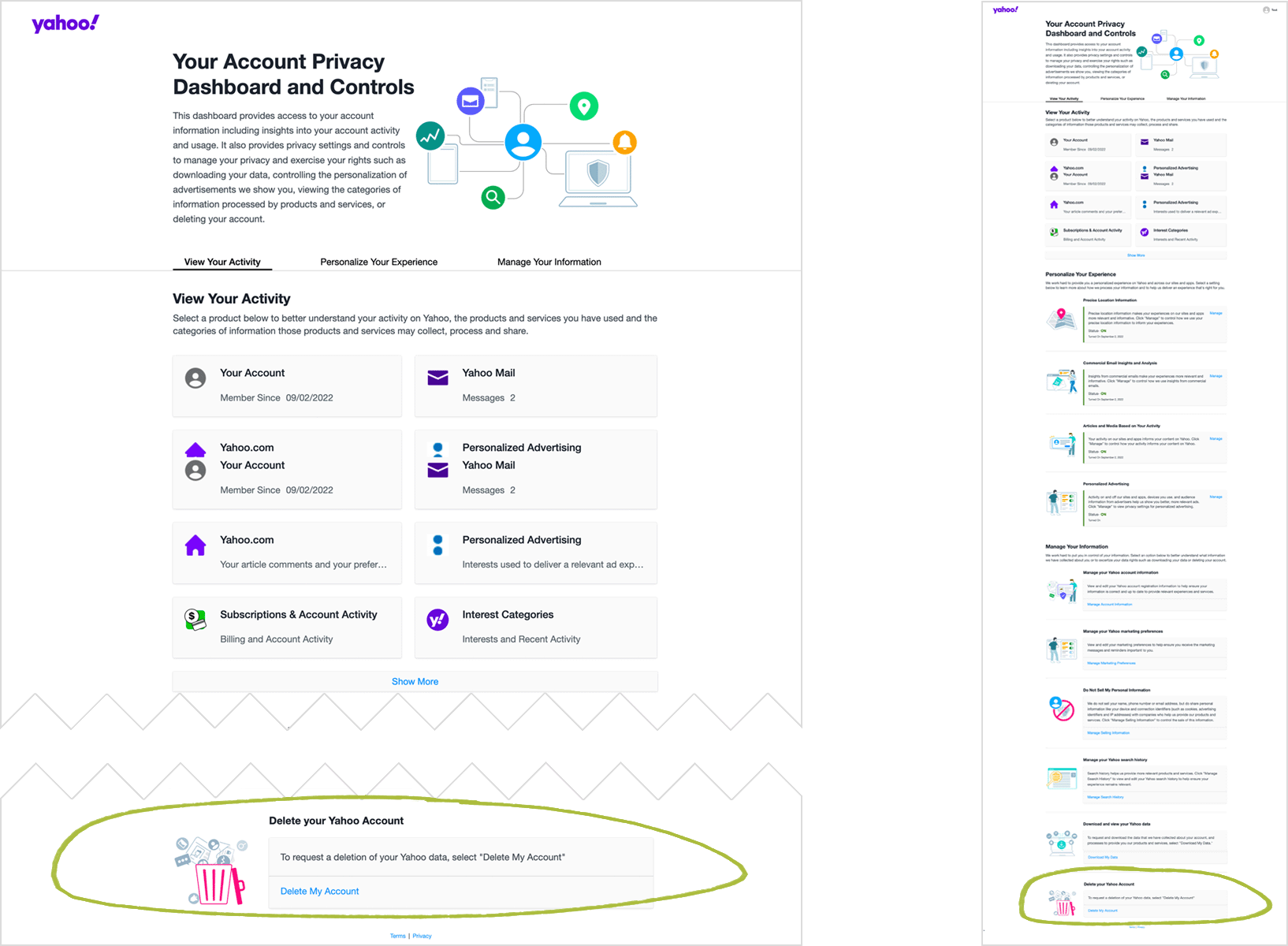 Don't Put Your Goals First
Required warnings when canceling a subscription or deleting an account are expected. But the users' goal is to leave. Slapping on dense paragraphs of legalese or forcing users to repeatedly confirm they don't want the service doesn't help them understand what they could be losing. It just proves to them that your focus is on yourself, not them. Users will be more likely to digest and understand the risks at stake when you make outboarding screens easy to scan by using headings and streamlining content where possible.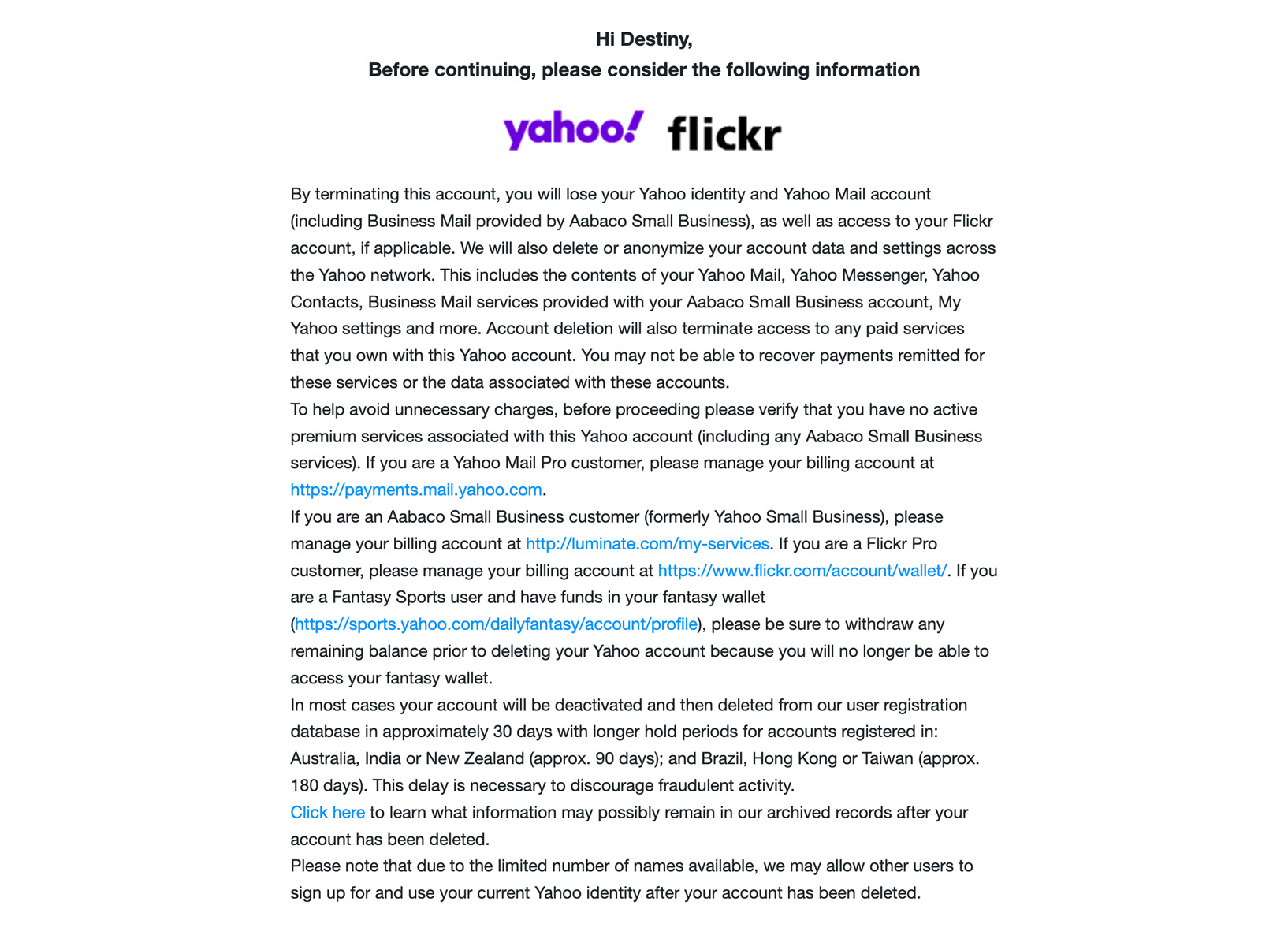 Don't Try to Trick Users
Making the main action something you want the user to do and not what they want to do is a wonderful way to send them into complete digital fury. Using bright colors for your preferred action and vague language for buttons only angers users. They're in a hurry, they're not reading, and your button choices help them make decisions on the fly. In Yahoo's case, once users realize the main action is the "Cancel" button‑which is to stop the account deletion process, rather than cancel the account‑ they'll feel tricked. They'll start the process over again, all the while cursing Yahoo's name.

Avoid Eroding User Trust at All Costs
You work hard to build relationships with your users, but focusing on your bottom-line to the exclusion of their experience will only alienate and frustrate them. They don't care about your business goals; they care about accomplishing their tasks as quickly and easily as possible. When you offer easy tasks up front but present difficult ones later, you undermine the long-term investment in trust you've been building with users.

No matter what, you want to build and keep users' trust. Being courteous to their tasks, even if it doesn't immediately benefit you, shows users that you not only care about them but that they can trust your organization to always provide for their needs. Once that trust is built and maintained, you'll have a user that will always support and recommend your services, helping you surpass your goals.
About truematter
Our team has been doing the real work of user experience since the earliest days of the commercial web. We're out to make your digital products a whole lot better.