The Four Employee Statements That Should Drive Your Intranet Strategy
5 min read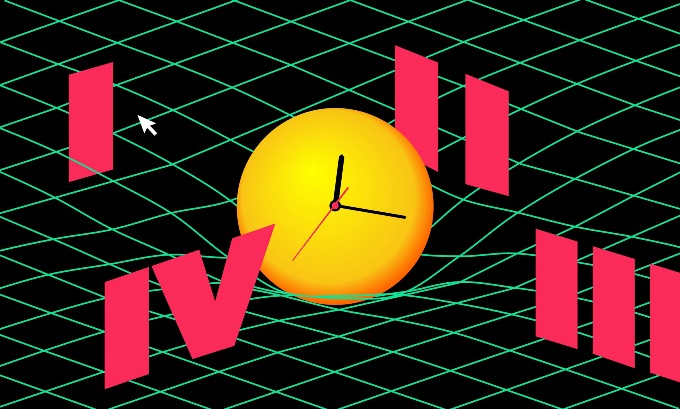 Summary: The best intranets understand employees—how they think about their time and what they need to do their jobs.
Successful Intranets Listen to Users
Your internal tools, especially your intranet, power your organization. Or, at least, they're supposed to. But each organization must consider extremely complex, interwoven needs that involve lots of moving parts—federal regulations, multiple data sources, internal processes, resource limitations, regional culture—everything and the kitchen sink.

That's a delicate balance to strike no matter what. It's made even more difficult when decision makers aren't the ones performing most day-to-day tasks and therefore don't understand the employee perspective. In all that chaos, it's hard to envision what a successful intranet actually looks like.
Two Different Standpoints
Intranets get tricky because the people invested in them are aiming for different things. Two major groups think differently:
Employees Think: Make my job easier, not harder. Help me be more efficient.
Strategic Owners Think: Help me reach organizational goals and enforce standards.

Truly successful intranets do both of these things extremely well. But the only way they can is by listening to and understanding the perspective of the hands-on majority, the employees.

The Employee Perspective: Four Key Statements
The best intranets are envisioned, built, and maintained with employee perspectives in mind, embodied by these four critical statements.

"I have important stuff to get done."
Your intranet should be the powerhouse behind your organization's everyday work. It should be so mission-critical that if it goes offline, people say, "I can't get my job done." Unless this is the case, you're not operating at maximum efficiency and productivity.
It's your job to help team members do their jobs. That means your intranet must be created with their unique tasks and productivity measures in mind. If your team members reference procedure documents day in and day out, if they are monumentally important, they must be reflexively easy to find. Key links must be both prominent and pervasive. You may choose to include a "Procedures" link or button in global navigation. Not every intranet will need that same link—it's all up to your users. And that means you have to talk to them and observe their behavior, uncovering their unique wants and needs.

"I don't have enough time."
Most employees are pressed for time, no matter how well-staffed or well-prepared their organization. A stellar intranet is organized with an acute awareness of time urgency and limitations.

Common time wasters include:
Jumping from system to system to get things done.
Asking peers for help locating content to complete a task.
Creating (and then grappling with) endless workarounds.
Only finding outdated content.
Not finding the right content at all (document, contact info, app, etc.).
Your users will have their own unique issues here. Once you know what wastes their time, you can prioritize and plan how to improve your intranet. Everything from high-level structure and navigation to detailed features and functions must be geared toward efficiency. And that means your intranet must streamline how people reach the content or interactions they need.
Help employees save time by:
Integrating critical 3rd party tools and systems with the intranet
Providing clear ways to get system support (e.g., help desk tickets and phone number)
Creating an intranet structure and taxonomy that real people understand
Prioritizing maintenance of content
Maintenance takes time, too.
Keep in mind time is a major factor for all employees, even those responsible for content maintenance. The best intranets keep the overall maintenance burden to an absolute minimum—and streamline approval workflows to create less hassle, not more.
"Technology is hard."
No one—absolutely no one—cares what API powers their search results. Everyday users simply care about finding what they need and finding it now. Technology is quite beside the point.

Most employees using your intranet are likely non-technical, at least compared to the power users and business owners responsible for the intranet's strategy and implementation. That means every last interaction must be ludicrously straightforward and almost painfully simple. Otherwise, you'll overwhelm, confuse, and inadvertently teach employees to avoid your intranet.
A good gut check: if your great Aunt Linda won't understand how to use a particular feature of your intranet, assume your employees won't either. Even the most intelligent among them will have issues with poor usability, especially when under time pressure.
If you want to make your intranet simple and straightforward for your team, conduct a usability test, a survey, or a series of interviews with different kinds of employees. You'll get a solid grasp on exactly how your current tool performs now so you can improve what it offers in the future, all from a real-world use perspective.
"I can't remember where to find what I'm looking for."
Yes, people learn how to use digital tools over time…to an extent. But your employees are busy remembering a vast array of highly specialized job-related details. They don't have room in their brains to find what they need within an obscure organization structure, or whatever structure your marketing or I.T. department thinks is best.
That's why successful intranets are highly intuitive and human-understandable. If structure, content priority, and labels are clear and plainspoken, Jane the manager won't waste time looking for departmental policies—the intranet does that work for her.
That means user needs take priority over what a handful of executives or stakeholders think. To leadership, it might seem like a good idea to let I.T. structure your intranet based on what is technologically expedient. But when all of the other employees at your organization complain about sifting through that single, company-wide video library, you'll be wishing you had talked to your users first.
You can do several things to combat this type of frustration:
Group all content for related tasks together.
Cull excess by performing a content and feature audit.
Use plainspoken, everyday language (for buttons, links, page titles, etc.).
Use a high-power search feature with filter and sort capability (and intelligible results).
Provide multiple ways for people to find information (e.g., both a search bar and topical grouping).
In the end, findability is about making your intranet serve users well. Pay attention to them and you'll learn how to accomplish this.
Give Your Team What It Needs
Your internal tools are all about helping employees do their jobs. So, spend time with them—identify the wants, needs, and pain points that are unique to your organization's employees. That will help you connect the dots and begin defining what success looks like for your intranet.
Your business can't run without its employees. In the same way, your intranet will always fall flat unless it accounts for their hands-on, day-to-day needs. And that starts with understanding their unique perspective.
About truematter
Our team has been doing the real work of user experience since the earliest days of the commercial web. We're out to make your digital products a whole lot better.