Reaching Your Site or App Destination With a UX Roadmap
7 min read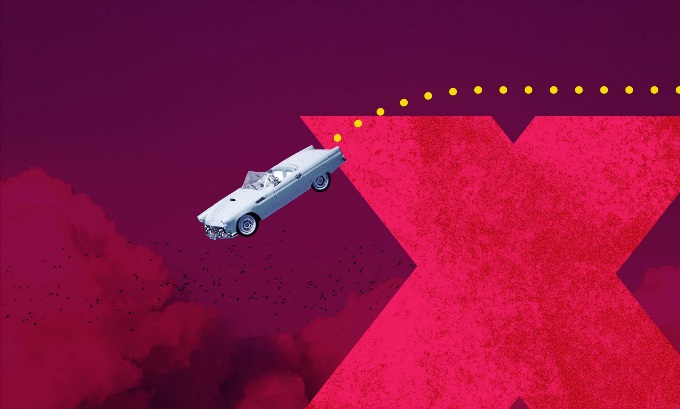 Summary: Planning a vacation and building or improving a digital product have far more in common than you think.
When you travel, you probably plan out top spots to visit, confirm bookings, and make sure everybody knows where to be and when to be there. You probably keep important details in your phone, too. And why? Because you know that after two flights, a long layover, an Uber, and a faulty Airbnb keypad, you won't remember your first name, let alone all those important details that will make your trip worthwhile.
Sites and apps are the same—after refining all that research, conducting all those interviews, and getting everybody to agree, it's easy to lose sight of your final destination.
Sites, apps, and software products need careful planning too.
With digital projects and big trips alike, there are a plethora of details that you need to strategically track in order to make sure you actually end up at the right place. That's where a User Experience (UX) Roadmap comes in—it is a documented, agreed-upon, overarching plan for your new site or app. It unites business strategy and user needs, clearly defining success.
A UX Roadmap is really what gets you where you want to go. It organizes key information—conversations with partners and stakeholders, deep-dive competitor research, business requirements, pain points, wish list items, sketches, etc.—into a single, destination-focused document you can reference forevermore.
You likely already have much of the content needed for your UX Roadmap. The trick will be to turn your plans and research into a unified strategy. Let's look at the sections of the Roadmap that help keep you and your team on track.
Must-Have Sections of a UX Roadmap
Each section of an ideal User Experience Roadmap presents strategy from a specific side of your planning and data-gathering efforts.
Executive Summary
This section is for your top corporate executives—it's where you define the current state of the site, app, or software product, describe the main problems you've uncovered, and offer recommendations for how to go about fixing them in the broadest sense.
As a part of this section, craft a creative challenge statement that distills the problems, proposed solutions, and benefit to the organization into one single statement. Your statement should be concise,specific, and compelling, capturing the essence of project success. Keep it simple. Your CEO should be able to read it and understand the project's vision instantly without reading any further.
Users
Build the Users section from real research and conversations. No guesswork allowed. You're out to develop a teamwide understanding of users, thereby focusing goals, recommendations, and all other sections of the Roadmap on real people and their tasks.
To that end, this section includes user personas to identify each type of user along with refined information about their individual wants, needs, obstacles, and tasks. Without this information, you cannot define accurate project goals. We even have a set of Dos and Don'ts for creating powerful personas because they're that important.
The Users section gives your strategy legs to stand on—if someone decides to propose something contrary to user research later on, you get to say, "thanks, but here's what our users actually need."
Goals & Objectives
An organization's goals must be both high-level and actionable enough to help in decision-making. They must have clear context, be prioritized, connect to real users, and plainly state what success will look like.
Keep goals to a minimum (we aim for around 5–7) and stick with them. They are your lifeline. Every recommendation in your UX Roadmap and every choice you make throughout your project should align with them. Every goal and objective must also be accompanied by a specific metric and a way to measure it. Measurable goals not only create focused actions but also concrete ways to determine success at the end.
Check out The Fundamental Anatomy of Digital Product Goals for more help crafting practical goals that guide decision-making down the line. (Hint: "Create a new website" won't cut it.)
User Research Data
Assuming you've done the necessary research, you need a place to show it. In this section of the UX Roadmap, include everything you've learned about users' needs, pain points, tasks, wish list items, and anything else that you gathered. Indirect feedback may also come from stakeholders, especially if they interact with users often. You may include problems discovered during an expert review of the existing product. No matter what, keep all findings trained on users.
For each issue you've uncovered, provide a concrete recommendation for how to fix it. Displaying the issue and recommendation side-by-side highlights the core of our strategy: locate when and where the issues present themselves, and analyze what that means for future success.
Documented findings provide a repository of information for project members to refer back to when they ask, "Wait, why are we doing this thing again?" Documents are part of the project record, guarding against ideas that contradict user research.
High-Level Scope
Identify and document all proposed features and functionality for your digital product along with recommendations for how to approach each. Your inventory must also include risks and limiting factors, like security or legal issues preventing implementation of a desired feature, or a limitation with an external tool or platform.
Clarifying scope forces your team to take an honest look at your business requirements and get on the same page about what will and won't be in the new site or app. Even if your team is lassoing the moon, make sure to scope it out accordingly. That includes obtaining review and agreement from everyone on the team, from stakeholders and owners to developers.
Timeline
You must answer the key question: how long is this thing going to take? This section offers high-level milestones and identifies how long key resources will need to be involved. Timeline helps you say something more informed than "making progress, but not done" when decision-makers ask.
This basic understanding of what's happening when helps you manage expectations for the project's progress and launch. If you have an organizational milestone you must hit, this section helps you figure out how much you can get done by then and how to carry on strategically beyond this point.
Timeline also involves comparing scope with how long the project is supposed to take. If schedule and scope don't match, it's time to either pare things down or extend your timeline. That might involve adjustments in sequencing and prioritization when less-important tasks must be cut—some of the most strategically crucial decisions you can make.
Budget
With Budget, honesty is key. Your company has assigned a dollar value to your project, and you may or may not be able to accomplish everything within that budget. This is your opportunity to be straightforward. Can you get everything done that the final product needs to be high-quality? Including all the bells and whistles that stakeholders are asking for and expecting? If the given budget will limit the quality or comprehensiveness of the project, say that.
Other Common Sections
You may want to consider including a few other sections for a particular project or for a particular set of higher-ups. Some other topics might be:
Benchmarks – Strategic findings and recommendations based on what peers and competitors are doing, or based on oft-mentioned sites and apps to inform direction.
CMS Exploration – If you're not sure what content platform you should build in, set up a list of criteria and weigh your top options directly in your roadmap. That way, when someone asks, "What if we just use [their favorite CMS here]?" you already have an answer right in the document.
Roles & Responsibilities – Use this section to define roles when the team structure is more nebulous than usual, especially if key players are wearing more than one hat or assuming a role outside of their official job title.
Rely on your roadmap.
With site, app, and software projects, it's true: if you fail to plan, you are planning to fail. And a lesser-known adage: if you fail to align your planning with your strategy, you might as well not have a strategy or plan in the first place.
From the outset, take the time to document your findings, analysis, and corresponding strategy that will guide you, your team, and your organization to resounding success. When things get muddled or people start asking tough questions, your strategic, comprehensive, carefully thought-out UX Roadmap will allow you to share your findings and resulting strategy much more clearly and effectively than having to scramble to prove your efforts are worthwhile.
About truematter
Our team has been doing the real work of user experience since the earliest days of the commercial web. We're out to make your digital products a whole lot better.